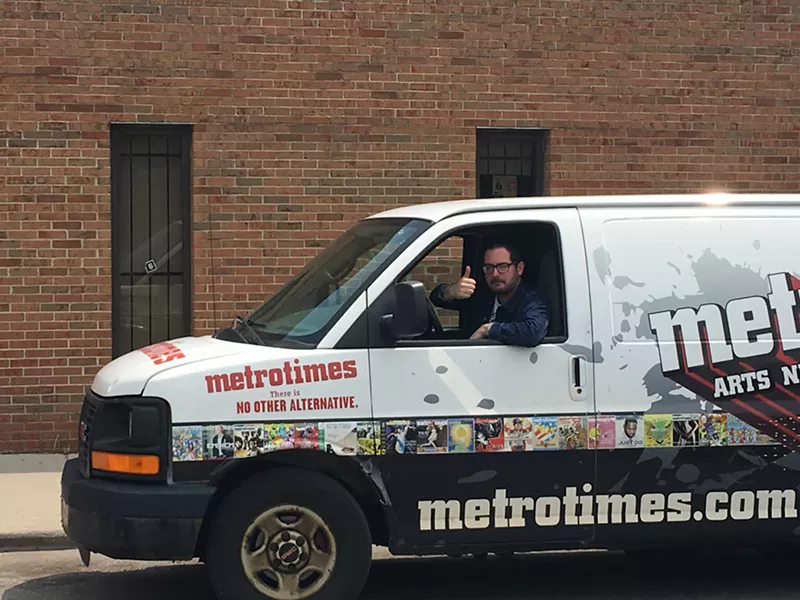 Awww shucks, Detroit. You're going to melt our jaded hearts.
When the coronavirus hit Michigan, it hit us hard. With bars, restaurants, and nightclubs forced closed, we lost a significant portion of our revenue, and with no certainty as to when it will come back. As this financial reality set in, we made the difficult decision to
lay off eight staffers
, and I even
volunteered to work for free
to try and help keep our alt-weekly afloat.
Weeks ago we launched the
Metro Times Press Club
to see if our readers would help us out. Detroit, you came to us in our time of need, and for that we cannot thank you enough.
As of this writing, our readers have helped raise more than $20,175 and counting. Nearly 100 of you signed up to make recurring monthly contributions — truly an act of generosity.
Thanks to your help, we've been able to continue printing every week through the coronavirus crisis. And I'm proud to say that our scrappy skeleton crew has been continuing to produce timely, widely shared stories. When it was clear that there was a
racial disparity in the impact of COVID-19
, we published a cover story, and when it was clear that Michigan had been hit by the coronavirus
far harder than any of its neighboring states
, we looked at why that was, too. We brought some levity with
our annual 4/20 issue
, our
summer guide
, and some friends helped with a
fiction issue
. We even postponed a planned cover story to focus on
Detroit's Black Lives Matter
protests, scrapping what we were working on to focus on the new story as it was unfolding.
We're not out of the woods just yet. The coronavirus crisis is not over. We're still hoping to re-hire the staff that were laid off, and it remains to be seen when Michigan can safely allow events to resume — one of our biggest sources of income, through both advertisements and through hosting our own events.
One of those events was a planned party to celebrate our 40th anniversary, which is coming up in October. We're looking forward to celebrating with you all as soon as it is safe to do so.
In the meantime, we'll continue to ask for your support to keep our reporting free, local, and independent. If you haven't already, you can join our Press Club
here
.
Thanks again, Detroit. And thanks to our friends
M.L. Elrick
,
jessica Care moore
,
Ben Blackwell
, and
Diana Hussein
for helping spread the word.
It means the world to us.
Lee DeVito is the editor in chief of
Metro Times
. You can reach him at

[email protected]

.

Stay on top of Detroit news and views. Sign up for our weekly issue newsletter delivered each Wednesday.