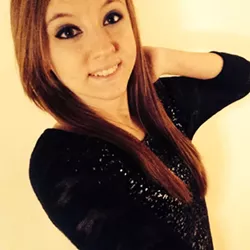 The young woman who was killed when a car ran onto the sidewalk in Times Square on Thursday has been identified as
Alyssa Elsman
from Portage, Michigan. Elsman was only 18-years-old.
The
New York Post
reports that Elsman was visiting New York City with her family when tragedy struck. Reports say she was standing on the sidewalk with her 13-year-old sister when a car barreled into them and at least twenty other people. Four other people were seriously injured in the incident.
The car had been driving in the wrong direction on 7th Avenue before it went up onto the sidewalk. The driver drove through three crowded blocks before slamming into a pole in a fiery crash. He tried to run from the scene but was stopped by onlookers.
Posts of heartbreak and prayers have flooded Elsman's Facebook and Instagram page since she was identified. One of Elsman's last posts on social media was a video of Times Square recorded earlier today.