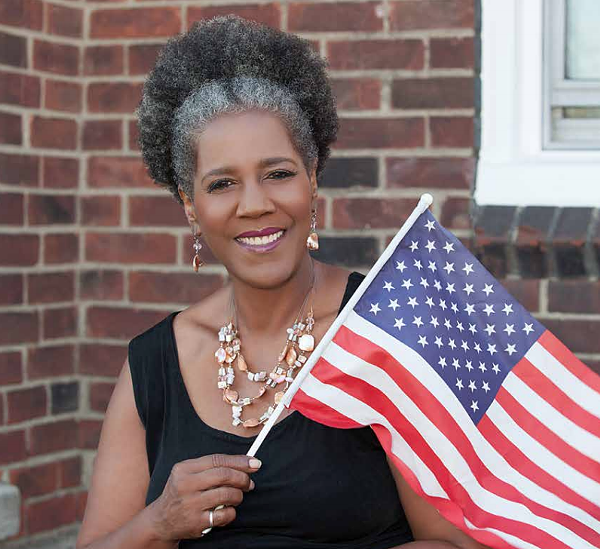 A recent survey found that of 500 women of color in Detroit, 71 percent of them felt left out of the city's ongoing redevelopment.
The survey, conducted by a progressive think tank based in Washington, D.C., was released this morning and also notes that 73 percent of survey responders felt that big businesses were shaping Detroit's future.
The report is authored by Kimberly Freeman Brown, an Atlanta native who currently lives and works in Washington, D.C. She says people of color who live outside Detroit keep their eye on the Motor City.
"We pay attention to these cities because they actually feel like home," she tells
Metro Times
.
"There has always been an interested in Detroit for me. But, there were so few stories about people who look like me and how they're contributing to the city's comeback," she says.
She says she came to Detroit in search of those women — women who are doing incredible things in the city — and they weren't hard to find.
Freeman Brown and her cohorts at the Black Worker Initiative at the Institute for Policy Studies — the group that put out the report — worked with six local organizations to attract the women who were surveyed for the report.
They assert that women of color are vital to the city's redevelopment. The study's "overarching objective ... is to re-imagine the city's approach to economic development by putting women of color and their children at the center."
The report, entitled
"I Dream Detroit: The Voice and Vision of Women of Color on Detroit's Future,"
also found that achieving a higher education does not keep women of color in Detroit from being impacted by economic insecurity.
According to the study, 28 percent of respondents had some college education, 34 percent had undergraduate degrees, and 30 percent had advanced degrees, but only half of all those surveyed reported earning a living wage. Women of color with dependent children were even more likely to report earning a less-than-livable wage.
However, the study found that more than half of the local business owners surveyed reported employing people from disadvantaged communities. Furthermore, women of color say they support one another by lending each other money, sharing transportation, and offering childcare.
In the study, Freeman Brown also offers possible solutions to the plights faced by many women of color in the city. They include a stream of capital that would be made available to women who operate business or nonprofits, and she says money could come from large charities or for-profit organizations or other places.
"Philanthropic organizations should be looking for women of color running nonprofits as grantees," she says. Additionally, she suggested big banks could invest money in helping develop local businesses.
Other recommendations include involving women of color in economic development decision-making, an area that the majority of women of color feel left out of. She also noted that a "pipeline for recruitment" would be crucial to getting women of color into key positions and onto boards of directors for businesses, nonprofits, and foundations in Detroit.