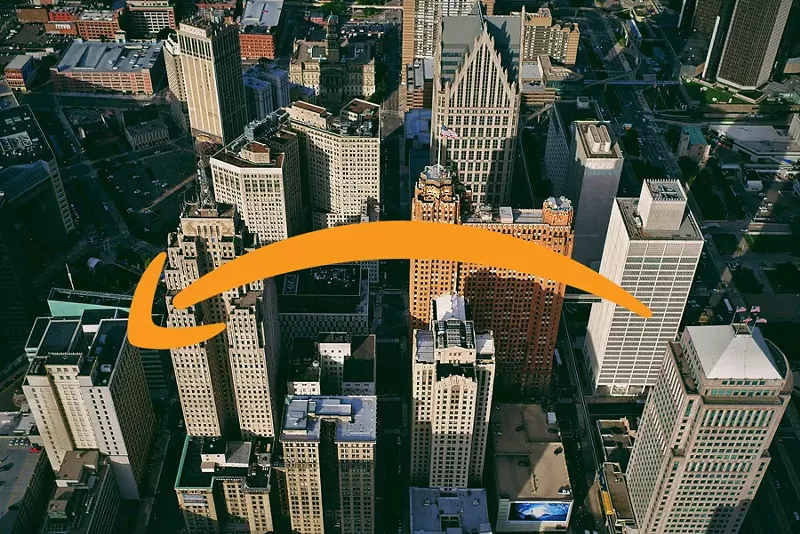 For several months now, we've felt Detroit's thirst for Amazon HQ2. We've seen dozens of the area's biggest corporate and civic leaders come together on a bid to convince the e-commerce giant to make the metro area its second home, taking great pains to paint Detroit as a city of the future, sometimes through
distortive video techniques
. We've seen ample positive press surrounding the region's Amazon bid, and have even heard Detroit Mayor Mike Duggan call billionaire Dan Gilbert, who is spearheading the effort,
his boss
.
All of this appears to have influenced public perception, and you'd be hard-pressed to find folks who don't want Amazon here. Now, there are survey results to confirm the thirst:
Detroit wants Amazon
more than any other big metro area in the country.
People in the Detroit area are by far the most enthusiastic about HQ2 coming to town in terms of their expectations for its impact on the region, a CNBC/SurveyMonkey Small Business Survey conducted between Nov. 20–Dec. 4 found. More than 3 in 4 residents, or 77 percent, said Amazon would be a good thing for the area. Boston, the city with the second-highest percentage of enthusiastic residents, showed 61 percent support.
The Detroit metro area also boasts the largest percentage of people who want to work for Amazon, at 28 percent. Atlanta came in second, with 26 percent of people saying they would definitely want to work for Amazon. The unemployment rate in each of the areas is just above 4 percent, in line with the national average, according to the latest
data
from the Bureau of Labor Statistics.
All signs suggest metro Detroiters may have missed the small amount of negative press surrounding the e-commerce giant. While Amazon HQ2 is highly sought after for its promise of 50,000 jobs and $5 billion in investment, there are drawbacks to inviting such a mammoth corporation.
You can read a couple thousand words on the potential drawbacks of bringing Amazon to Detroit
here
.