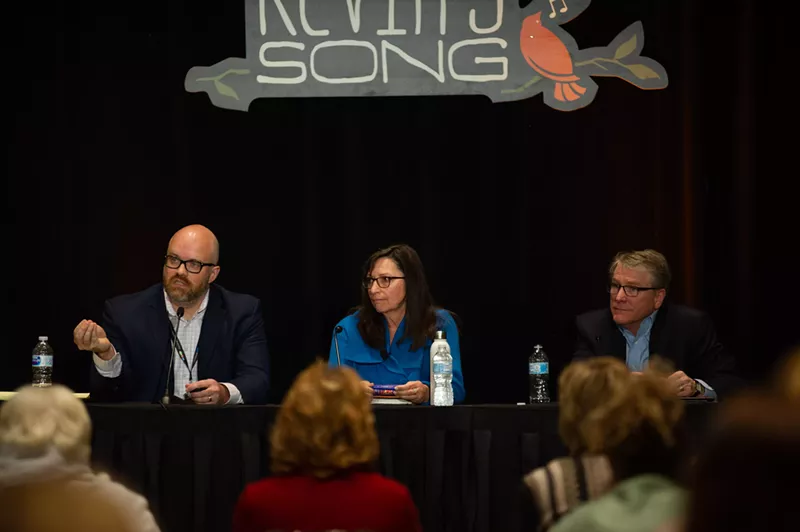 The state's largest conference on suicide prevention will return to Plymouth from Jan. 26 to Jan. 28.
The 7th annual
Kevin's Song Conference on Suicide
: Building Roads to a Better Tomorrow is accepting registration until Jan. 25.
The three-day event will be held at Saint John's Resort and feature leading experts in the field of suicide.
For the fourth year, the conference will include "The School Summit," which brings together advocates for public, independent, parochial and charter schools on Jan. 26.
For the first time, the conference will offer free professional training and a student symposium on suicide for Michigan undergraduate and graduate students, residents, and medical interns on Jan. 26.
The event is named after Kevin Urso, who died by suicide in 2013.
Suicides are on the rise after a two-year decline and remain a leading cause of death in the U.S. with 47,646 deaths in 2021, according to the Centers for Disease Control and Prevention.
Coming soon: Metro Times Daily newsletter. We'll send you a handful of interesting Detroit stories every morning. Subscribe now to not miss a thing.

Follow us: Google News | NewsBreak | Reddit | Instagram | Facebook | Twitter