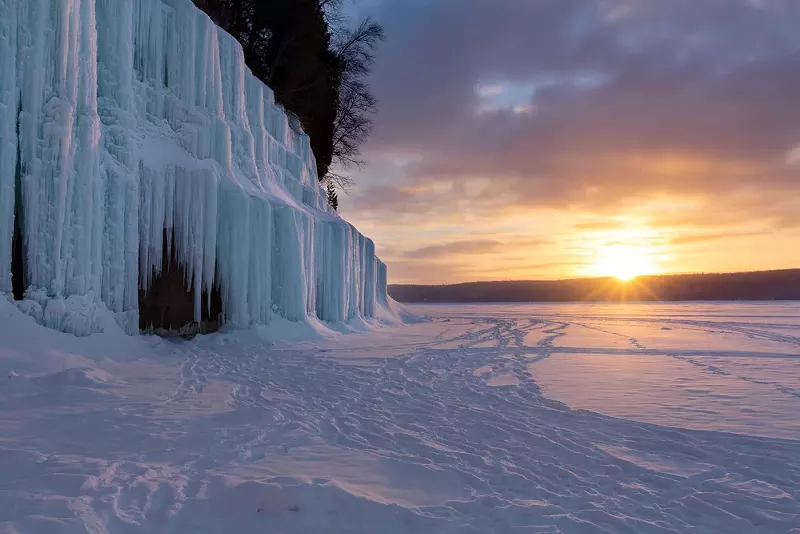 The Great Lakes region is warming faster compared to the rest of the country, according to a scientific report released Thursday.
The study found the annual mean air temperature in the region rose 1.6 degrees from 1901-60 and 1985-2016, while the mean temperature for the rest of the U.S. rose 1.2 degrees.
According to the report, climate change in the Great Lakes will result in hotter summers. The higher temperatures will cause increased flooding from heavier storms, spring showers, and snow. Agriculture will struggle during summer heat with less water and drier air.
The report was commissioned by the Chicago-based Environmental Law & Policy Center with 18 scientists including the National Oceanic and Atmospheric Administration.
Research from the
Wisconsin Initiative on Climate Change Impacts
at UW-Madison predicts that precipitation patterns will change, with wetter winters and springs, and by 2100 summer precipitation should decrease by 5 percent to 15 percent for most of Great Lakes.
More precipitation during winter and spring could stir up increased runoff, sending nutrients and bacteria into the lakes, like
the toxic algae bloom
in Lake Erie in 2014. As water temperatures warm and bacteria levels rise, water becomes dangerous for swimming and aquatic life could die,
as seen in Green Bay
.
Scientists agree that reducing carbon dioxide emissions that humans pump into the air could have a profound impact on the health of the Great Lakes.
You can read the report below.
Great Lakes Climate Change ... by on Scribd
Ariel Whitely is an intern at
Metro Times
.
Stay on top of Detroit news and views. Sign up for our weekly issue newsletter delivered each Wednesday.