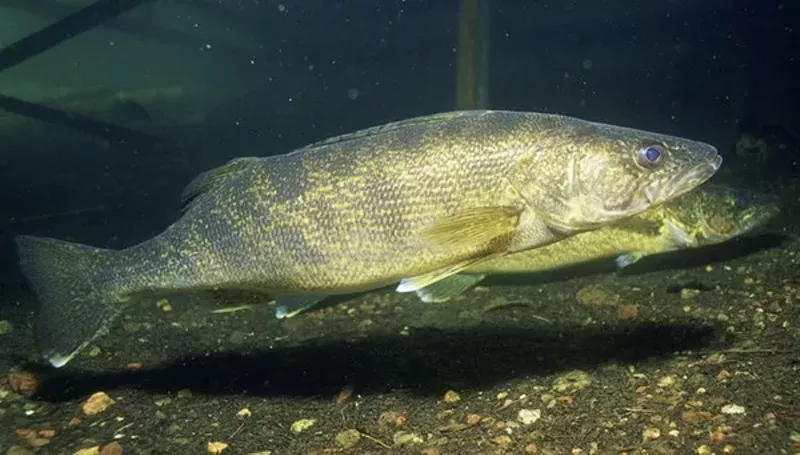 Antidepressants were found in ten species of fish from the Niagara River analyzed by a team from the University of Buffalo, a new study from the school says. The Niagara River connects Lakes Erie and Ontario.
Levels of the medications found in the fish's brains often outpaced the levels in the water, according to the findings. And while they pose no danger to humans, since they're still relatively low and because we generally don't consume fish organs, there are real questions about how the drugs are affecting fish behavior and biodiversity in the Great Lakes.
"These active ingredients from antidepressants, which are coming out from wastewater treatment plants, are accumulating in fish brains,"
says the study's lead scientist, Diana Aga.
"It is a threat to biodiversity, and we should be very concerned. These drugs could affect fish behavior. We didn't look at behavior in our study, but other research teams have shown that antidepressants can affect the feeding behavior of fish or their survival instincts. Some fish won't acknowledge the presence of predators as much."
While wastewater treatment plants remove various pollutants from the supply, Aga says they'er woefully behind the times in regards to other substances, like pharmaceuticals, passed through urine, and chemicals from "personal care products."
"These plants are focused on removing nitrogen, phosphorus, and dissolved organic carbon but there are so many other chemicals that are not prioritized that impact our environment," she says. "As a result, wildlife is exposed to all of these chemicals. Fish are receiving this cocktail of drugs 24 hours a day, and we are now finding these drugs in their brains."