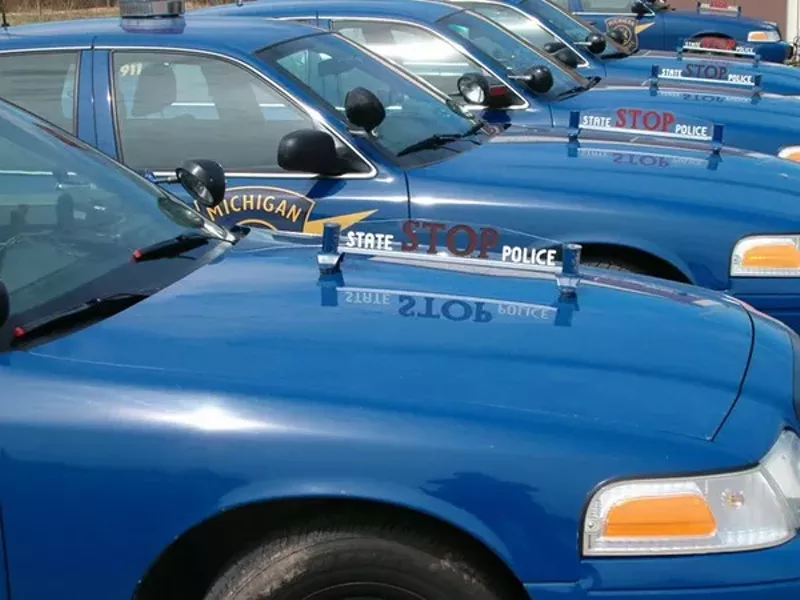 Michigan State Police raided the home of Macomb County Prosecutor Eric Smith on Monday morning as part of an investigation into his use of forfeiture funds.
Troopers were seen removing items, including security cameras, from Smith's home.
The 8:10 a.m. raid comes a month after state police executed a search warrant at Smith's office in Mt. Clemens.
"The state attorney general's office asked us to initiate this investigation," Lt. Darren Green told reporters.
Green said Smith was at home during the raid.
"He is here, and he has been cooperating," Green said.
Green declined to say whether state police are working with the FBI, which also was investigating Smith's use of forfeiture funds after county officials raised questions about the money.
State law requires prosecutors to use forfeiture funds for law enforcement purposes. But Smith used some of the funds — which are collected from repeat drunk drivers and convicted drug dealers — on office furniture, a country club, credit card bills, cell phones, DIRECTV, and Christmas parties. Smith has repeatedly denied wrongdoing and said all of the spending was lawful.
The Macomb County Board of Commissioners approved a forensic audit of the expenditures in February.
More than 40 public and private officials have been charged
as part of a long-running and expanding federal investigation
into public corruption in metro Detroit, with charges that range from extortion and money laundering to bribery and conspiracy to distribute drugs.
The FBI assembled a Detroit Area Public Corruption Task Force in 2012 made up of local, state, and federal law enforcement. At the time, Andrew G. Arena, the then-special agent in charge of the FBI's Detroit office, said corruption had become a "generational, systemic part of the culture" of southeast Michigan.
Stay on top of Detroit news and views. Sign up for our weekly issue
newsletter
delivered each Wednesday.