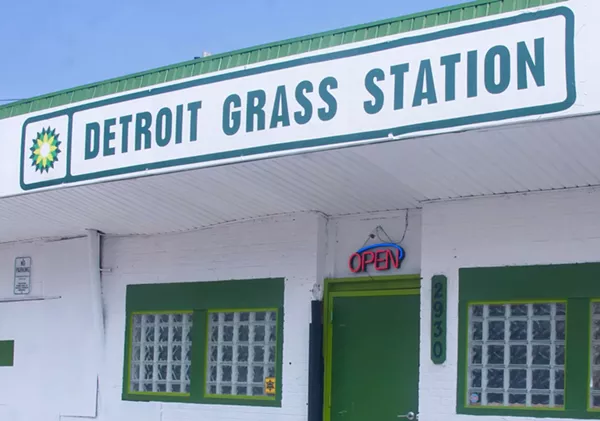 More than 200 Michigan marijuana businesses, the majority of them in Detroit, have been ordered to close a week after a deadline by which they were to have applied for licenses to operate under the state's new regulatory framework.
Staff with the state's Department of Licensing and Regulatory Affairs have since last Thursday been hand-delivering cease-and-desist letters to businesses deemed not in compliance. Most of them are pot shops. And according to a list provided by LARA, more than 150 of them are located in the city of Detroit.
The letters warn that if a business does not close, it may face law enforcement action or be denied a state license to operate in the future. LARA spokesman David Harns told the
Free Press
that after the department issued the first wave of cease-and-desists last week, it found many of the businesses had voluntarily closed by the time it got to them this week. Many of the Detroit dispensaries on the list appear to have already shut down under a city ordinance passed in 2015. That law limited the places where pot shops could be located.
Under new state laws that took effect last year, Michigan pot shops have to receive state approval to operate. The businesses were permitted to continue operating as long as they applied for a state license by Feb. 15 and had local permission to stay in business. Those who met those requirements can now operate until a June 15 deadline by which their municipality will need to have adopted an ordinance in compliance with the state's Medical Marihuana Facilities Licensing Act.
Stay on top of Detroit news and views. Sign up for our weekly issue newsletter delivered each Wednesday.