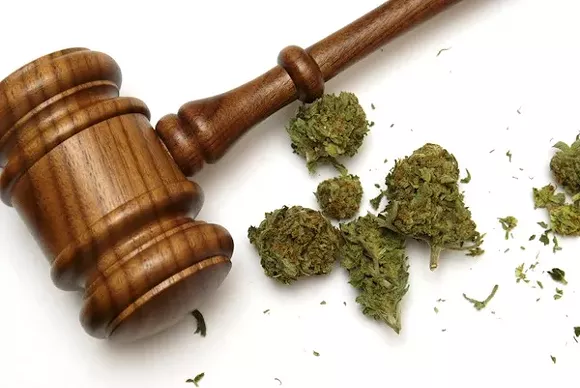 Today, June 7, the state Board of Elections recommended that the Board of State Canvassers not certify the MILegalize petition to put the question of legalizing recreational use of marijuana on the November ballot.
"This was expected," said attorney and MILegalize chair Jeffrey Hank in an email message to
Metro Times
. "We will prevail."
The decision came much more quickly than most observers expected, and MILegalize board members feel that the speed gives the organization more time to react and sue to get the question on the ballot.
"This gives MILegalize the greatest amount of time to litigate before the ballot deadline," Hank said in a press release. "The process could have stretched out through the summer. … MILegalize's Board is disappointed that the Bureau of Elections would enforce an antiquated policy impossible to comply with in order to keep Michigan citizens from having the opportunity to vote on the MILegalize proposal in November."
Last month, the Board of State Canvassers deadlocked on an update to the policy that would have allowed more time for petitioners to collect signatures. The issue is a hazy policy that requires petitioners to collect signatures within 180 days of filing with the state.
The MILegalize board is scheduled to meet on Thursday, June 9, to plan its strategy. The Committee to Ban Fracking in Michigan has already filed suit regarding their petition initiative. MILegalize could join the anti-fracking organization's legal action or initiate its own.