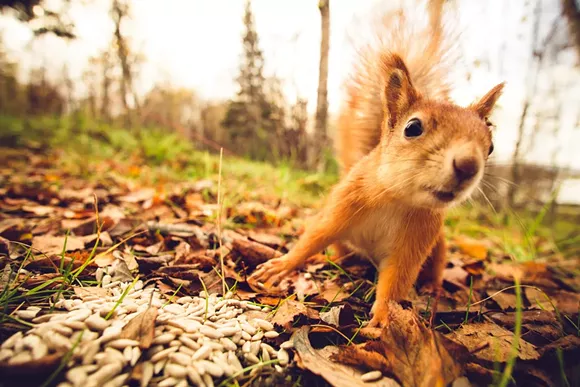 That's right. A woman from Ottawa County — exactly the place you're not surprised someone's trying to cook a squirrel — is on the hook for up to $2 million for a huge apartment complex fire.
ICYMI, back in 2012 Barbara Pellows' boyfriend was trying to torch the fur off the little guy in preparation for consuming it and accidentally left the fire on, causing a huge fire at the Clearview Apartments that damaged 32 units.
In a ruling today, the Court of Appeals reversed a previous decision by the lower courts that found her responsible for only $15k and said that the "fur-burning escapade" violated her lease agreement and that she is responsible for the damages incurred.
As anyone who's ever rented an apartment knows, grilling is usually prohibited on any type of balcony, and this is exactly what landed the Holland resident in hot water.
According to reports
, her lease agreement held her responsible for fire damage caused by negligent or intentional activity — which YEAH, trying to fry a squirrel on your wooden balcony definitely seems to fall under that category — and while Pellows tried to say she's not liable because her lease was "never explained to her", the three-judge panel said, 'nice try, nutjob.'
So hey everyone, if you're thinking about cooking up some squirrels for dinner this Memorial Day weekend, make sure you don't do it somewhere you'll cause a huge fire.