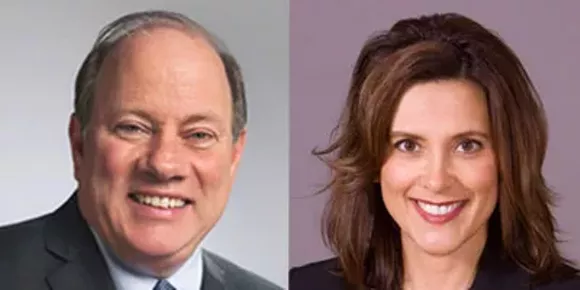 Detroit Mayor Mike Duggan has met with
the only candidate to so far formally enter the race
for governor just days after
putting the kibosh on speculation over his own potential gubernatorial bid.
Duggan and former Michigan Senate Minority Leader Gretchen Whitmer (D) were spotted eating breakfast with a third person at the Hudson Cafe in downtown Detroit Friday morning. A source says they met for about an hour.
A separate source tells
Metro Times
that Duggan has also met with potential Democratic gubernatorial candidate and Flint Congressman Dan Kildee. The two had lunch downtown last week at Small Plates.
The mayor's endorsement will be crucial for any Democrat hoping to win the governorship in 2018. Whitmer could especially benefit from the boost: campaign finance records show
she's pretty short on cash
when compared with her likely rivals.