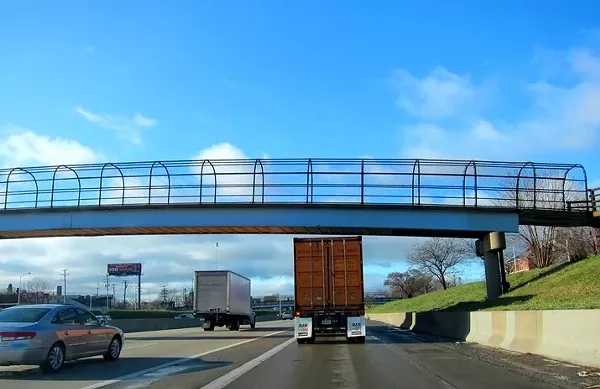 As if the interchange of I-75 at I-94 wasn't hellish enough, some jackass in a semi-truck underestimated the clearance level, smacking into the Warren Avenue overpass late Tuesday afternoon.
So, if you're planning on using I-75 or I-94 near downtown, get ready to change your plans immediately.
Southbound I-75 is closed while they repair the beam that was damaged, and I-94 eastbound and westbound ramps to southbound I-75 are closed as well. Northbound I-75 from Mack to I-94 will have the left lane closed.
Warren Avenue over I-75 is open — phew — and the services drives are all clear, but good luck with that.
An MDOT spokesperson said there's no concrete estimate of how long the repair will take, though it will likely go into the afternoon causing "
tremendous
" backups. Hooray.