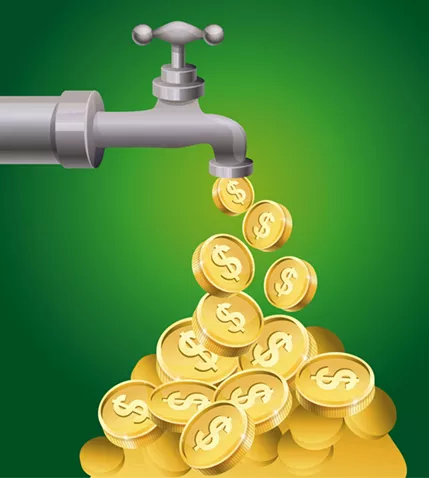 Thanks to years of infrequent billing, messed up water meters, and an understaffed department, the city of Highland Park's water department is causing major, unbelievably costly headaches for a number of residents, according to investigative reporter Curt Guyette of the American Civil Liberties Union of Michigan.
Writing on the ACLU's Democracy Watch blog,
Guyette says
:
As fouled up as things are for Fogle, she might be considered one of Highland Park's more fortunate residents. Others have recently been blind-sided with four-figure and, in some cases, five-figure water and sewer bills.

[Emma] Fogle's son, Dave, is one of the hardest hit. Earlier this month, he received a $10,539 bill for the period covering October 2011 to February 2015.

A security guard who also works as a para-professional for Highland Park schools, he says there's no way he can afford to pay that staggering amount.

"I looked at it and thought, 'How could this be?" he said.
On top of that, Highland Park, under a state-mandated neutral evaluation of its debt since last year, has since lost a lawsuit against the city of Detroit, requiring it to pony up nearly $22 million in water and sewerage fees, according to Guyette.
You can check out the entire piece
here
.