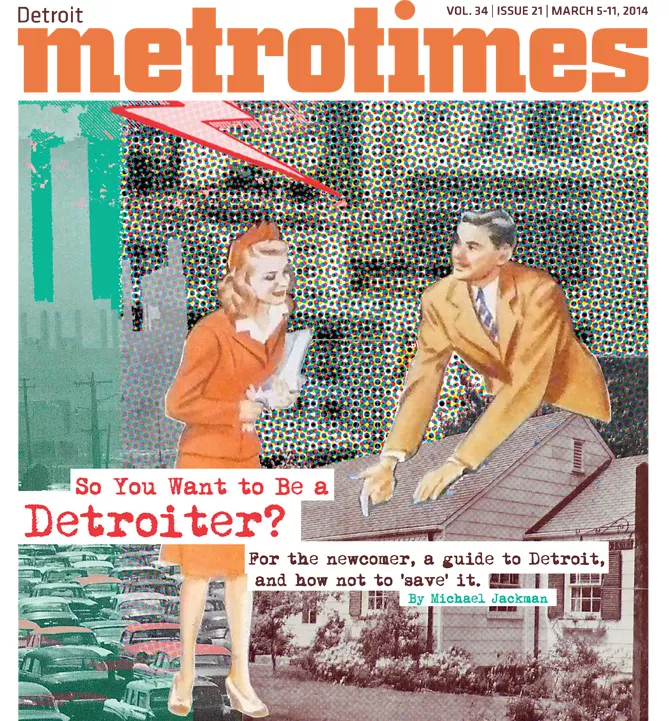 If you haven't been to Detroit in, say, 20 years, this spring would be an interesting time to drop in on certain neighborhoods. For instance, 20 years ago, the sidewalk of Willis Street near Cass Avenue was choked with weeds, home to a graying 1917 Willys-Overland building and the scrappy Willis Gallery. This spring, it's certain to be a thriving scene, with outdoor plants, crowded tables, an overflowing bike rack, and a line out the door of Avalon International Breads for $2 coffees. Visitors will find that the old Willys-Overland building has been given a spit shine and now houses expensive lofts, and just down the street, Goodwell's Natural Food Market sells organic produce and vegan foods. And the faces on the streets of the old "Cass Corridor" will be much different, as more affluent, more educated people make their home in what's now almost universally called "Midtown," a gentrifying area boasting college students, new mixed-use buildings, redesigned bars, upgraded markets, a Whole Foods, and its own university police force.
It's a fact that change is overwhelming neighborhoods like Corktown and Woodbridge, and especially downtown Detroit, as more money flows in and rents go up. As a recent piece in the Detroit Free Press pointed out, "With downtown-area occupancy rates at about 98 percent, nearly every market-rate apartment building in downtown, Midtown and Corktown has a waiting list of prospective tenants." And among the people most sensitive to this dramatic change, it's often presented in terms of conflict. It's called gentrification, and the narrative is that it pits white hipsters against longtime black residents, who are ultimately displaced. Gentrification is wrong. And Dan Gilbert is probably Satan incarnate.
But certainly it's more complicated than that, isn't it? And if we want a deeper understanding, we need a discussion of that perceived divide, if only to learn good practical advice on bridging it. That's why we sought out a mix of longtime Detroit residents and some relative newcomers and quizzed them. We asked them what their advice was for people moving into the city, especially young, white, suburban folks who want to help. And then we got an earful. (Asking people about race and class differences gets interesting pretty quick.) What we heard was a mix of caution and encouragement, with conversations roving over subjects as heady as white supremacy and white privilege, social and economic justice, our city's "identity crisis," and how to be not just sensitive to the decades-long struggles of black, longtime Detroiters for political self-determination but to challenge one's own biases and find personal change. We also heard advice for longtime Detroiters on how to grapple with a changing city. Is it possible that Detroit is different, and can undergo the process of urban regeneration in a way that raises everybody's fortunes, culturally and economically? Deep questions practically raised themselves in these broad dialogues. Let's get right to them.
Sean Mann
Malik Yakini
Ryan C. Doyle
Lila Cabbil
Torya Schoeniger
David Roehrig
Michael Stone-Richards