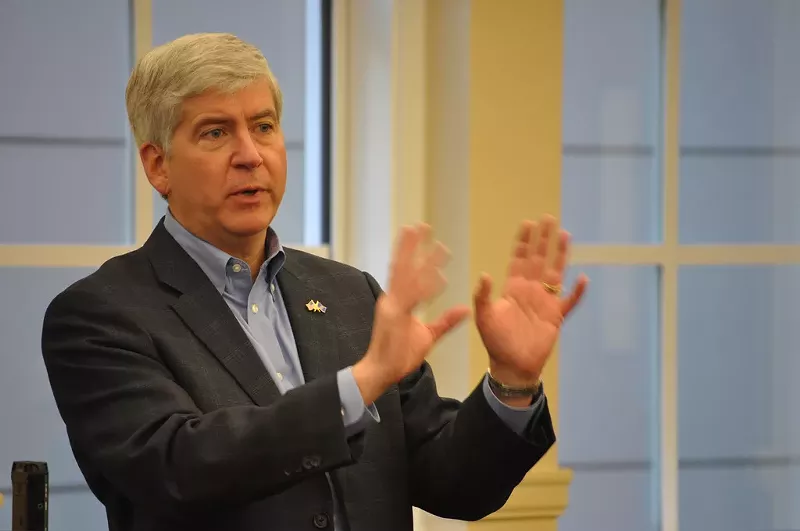 Michigan Health and Human Services Director Nick Lyons is currently on trial, facing charges of
involuntary manslaughter
and misconduct in office stemming from his role in the Flint water crisis. Today, during Lyons' preliminary hearing, another official testified that Gov. Rick Snyder was informed about increasing lead levels in Flint's drinking water several months before he said he was made aware.
WXYZ reports
that Harvey Hollins, the man in charge of investigating the water crisis, testified that he warned Snyder in July and August 2015 about increased lead levels in the city's water.
This comes after Hollins testified earlier this month that he told Synder about an uptick in reports of Legionnaires disease long before Synder reported having known about it.
Last year, Snyder testified before Congress that he was not told about increased levels of lead, copper, and total trihalomenthanes until October 2015 and that he didn't learn about the Legionnaires outbreak until 2016.