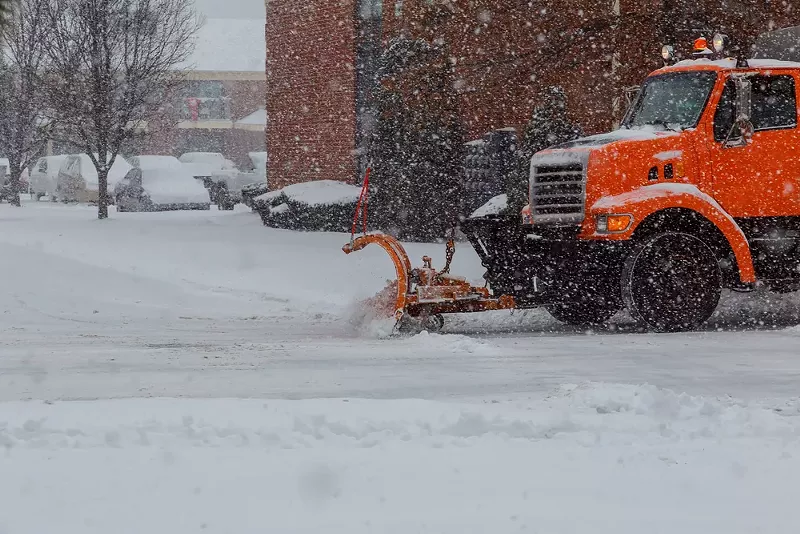 As we reported on
Thursday afternoon
, the city of Detroit has planned the very reasonable measure of plowing the roads due to the heavy snowfall caused by
winter storm Mateo
.
City trucks have been out clearing main drags and thoroughfares since 2 a.m. Friday morning, but plows won't hit residential streets until 6 a.m. Saturday morning, according to a press release from the city of Detroit.
The city works with five independent snow removal contractors to plow the nearly 1900 miles of residential streets within city limits and they've been given official orders to plow the roads on Saturday morning. They'll have until 6 a.m. Sunday morning to plow a 10-foot path down all residential roads.
Residents are urged to move their cars from the street to avoid being plowed in.