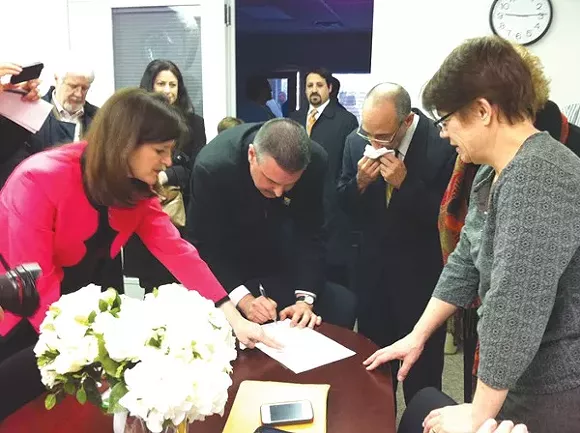 Almost five months after U.S. District Judge Bernard Friedman
struck down Michigan's same-sex marriage ban,
the U.S. Sixth Circuit Court of Appeals today will hear arguments in the case — which has been roped in with with similar cases across three other states.
Bernard's order was stayed after the appellate court granted a request for a stay by Michigan Attorney General Bill Schuette. Arguments in support, and against, the ban will be heard today at 1 p.m. A ruling from the three-judge appellate panel is expected to come within weeks.
If you're interested in following along the hearing, the
Detroit Free Press
is providing live coverage
here
.