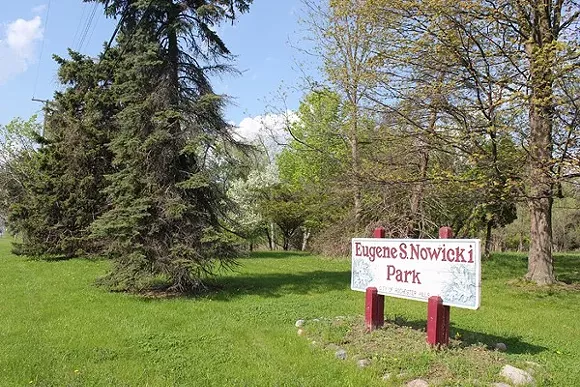 Nearly 700 residents packed an impromptu town hall meeting in Shelby Township yesterday to protest an oil exploration company's attempt to drill near residential homes, the
Detroit News
reports
.
The company, Traverse City-based West Bay Exploration, plans to begin drilling a test well this week, according to the
News
, in a location as close as 500 feet to nearby homes. The township's board of trustees approved a resolution that would halt oil drilling for six months, but West Bay's chief tells the
News
there's likely no teeth behind the move.
"I'm not sure their moratorium is anything more than symbolic," West Bay president Patrick Gibson told the newspaper, as the state regulates drilling operations, not municipalities.
In May,
Metro Times
reported on a Rochester Hills-based group who sued the City and an oil company with
mineral rights leases on city-owned property
. The potential for drilling in suburban communities has steadily gained attention over the last year, as critics have voiced concerns about losing property value on their homes and the potential for a harmful environmental impact.