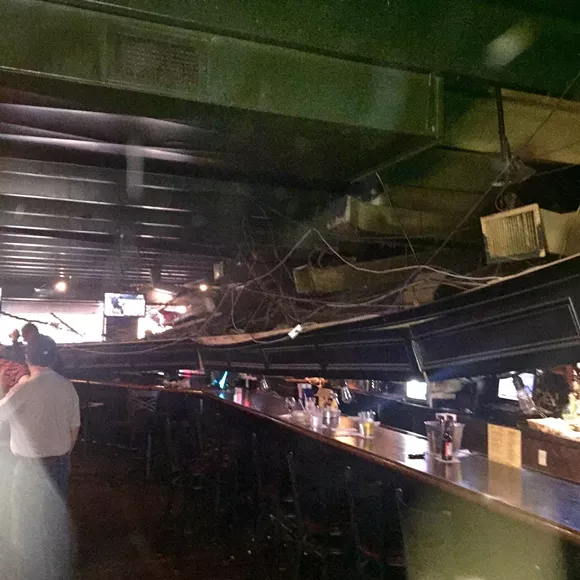 Multiple people were hospitalized Tuesday after the ceiling over the bar collapsed at Muldoon's in Rochester Hills.
A 911 call was made at 8:26 p.m. Tuesday, said Sgt. Steve Kramer of the Oakland County Sheriff's Office. Injuries due to the collapse were not life-threatening and no one was trapped, Kramer said.
A small crowd was at the bar watching a Tigers game when the ceiling collapsed with a boom, pinning at least one person, said customer John Naglick.
Bar staff and patrons lifted the bar, freed the pinned person, and called 911, Naglick said.
Four people were taken to the hospital from Muldoon's with apparent head lacerations, Naglick said, who added that power to the building has been cut by DTE Energy since the ceiling collapse.
The Rochester Hills Fire Department determined the collapse was not structural, the Oakland County Sheriff Office's Kramer said, adding that the cause is under investigation. A county building inspector was en route to Muldoon's on Tuesday evening.
A phone call to the bar, which is located at Auburn and Adams roads, rang unanswered Tuesday night.