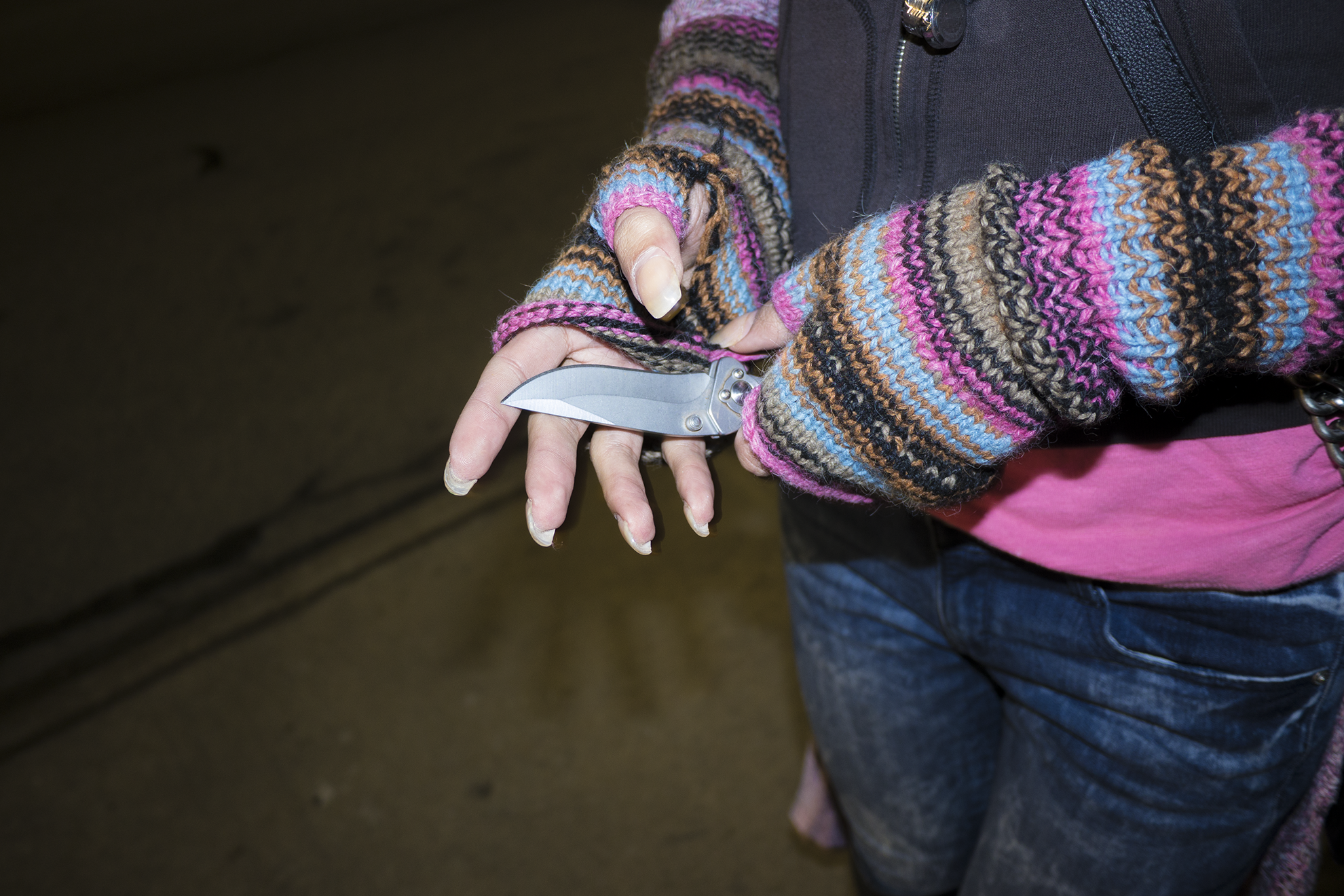 LIKE MANY MILLENNIALS, Julisa grew up wanting to be seen. An actor or a news anchor was the original plan. After graduating from Thomas Jefferson High School in 2001 she enrolled in Hillsborough Community College to study mass communications, but dropped out a couple of months later. The traditional school setting didn't resonate; she associated it with her K-12 years and former classmates who made fun of her for wearing rhinestone earrings and painting her nails purple. And so she put her aspirations on hold.
After getting fired from Verizon in 2009, mid-transition, Julisa began rethinking her career path. The LGBT Task Force's 2011 survey found that 50 percent of respondents admitted to being harassed in the workplace and over a quarter said they lost their job because of their gender identity. The suspicion that her request to be called "Julisa" played a role in her dismissal definitely crossed her mind.
And so, post-transition, she revisited her original dreams. While Julisa saw how difficult it was to be taken seriously as a transgender women, she took cues from women like Laverne Cox — the eminent trans actress from Orange is the New Black who got her break on VH1's 2008 I Want to Work for Diddy — and decided to aim for reality TV. It wasn't mainstream acting, but perhaps it could open some doors.
In November 2010, two years after she began taking hormones and living life as her authentic self, Julisa donned a yellow bikini and strappy, studded stilettos and auditioned for The Nak'd Truth, a never-picked-up reality show that asked strangers to work for a month at a nudist resort.
Standing before the show's producers, she knew there were people who would see her as a "freak," who would want to cast her in her birthday suit for the sole purpose of dissecting her body and ridiculing her. She also, however, saw a chance to advance trans issues. Julisa had grown up on a steady diet of unscripted drama and had redolent memories of curling up with her mom, Carmen, as a pre-teen and watching Pedro Zamora, an openly gay 22-year-old, discuss his battle with HIV in season three of The Real World. As Zamora humanized HIV, Julisa says she hoped to bring a face to trans people.
"That was a pivotal day for me because I stood up there and told my truth in front of everybody and was recorded on TV," she says. "It was a big moment for me, even more than the actual show if that makes sense."
She moved to Detroit a year later in November 2011, still holding high hopes for her life as a transgender woman. She arrived in town to film a reality TV show, Motor City Housewives. She changed her Facebook profile's occupation to highlight her new calling ("Head Bitch in Charge" at "Reality TV Star") and created her own hashtag (#TeamAbad). She even added "shian" to her last name (Abadshian) for a period of time to make it sound and look more like Kardashian — the apex of reality TV stardom.
But then, like all fickle industries, the sheen faded. While there had been fun club-night promotional events for Motor City Housewives, the show never got picked up by a network. Without reality TV, which is open to hiring all sorts of people — the more unconventional the better — Julisa was left like many trans women of color: unemployed.
"I thought I was going to continue to model, get a job, like people would know my name. I'd be able to advocate," Julisa says. "I didn't think any of this."
From 2012 to 2014, Julisa did not have a permanent home. Not wanting to sleep on the streets, like some of her trans friends, and not wanting to rough it out in the all-male shelters, Julisa figured out how to game a system stacked against her. During those years she would lease apartments around Palmer Park, knowing that she could go three to five months without paying rent before she was evicted. She never owned furniture. What she did own — piles of clothes and a blow-up mattress — she would keep in boxes. She never unpacked. She knew nothing was permanent.
It is common to hear about "Gay Families" among members of the LGBTQ community. Those with a lot of street knowledge and tips on how to survive may become a "gay mom" or "gay dad" to a newbie who's learning the ropes. Despite Julisa's relative newness to Detroit, she quickly accumulated a number of children — four to be exact. A testament of her resourcefulness.
But sometimes being savvy and knowing where to get a food box, a pair of mittens, or a dental exam isn't enough. On those days, when things got really desperate, Julisa would turn to Six Mile and Woodward.
Metro Times spoke to a number of trans women in two months of reporting who engaged in survival sex work. They all had different reactions toward it. Some felt empowered — it was a way to get their own money. Others enjoy the camaraderie of a shared experience. For some, there was a thrill in the attention, the confirmation that others deemed them attractive. As Ashton O'Hara's mother Rebecca summed it up: "It's kind of like a sisterhood. You know, they get catty, but they stick together. It's something that you can't talk them out of doing. I know that. That's their income. That's their money. That's their conversation amongst each other."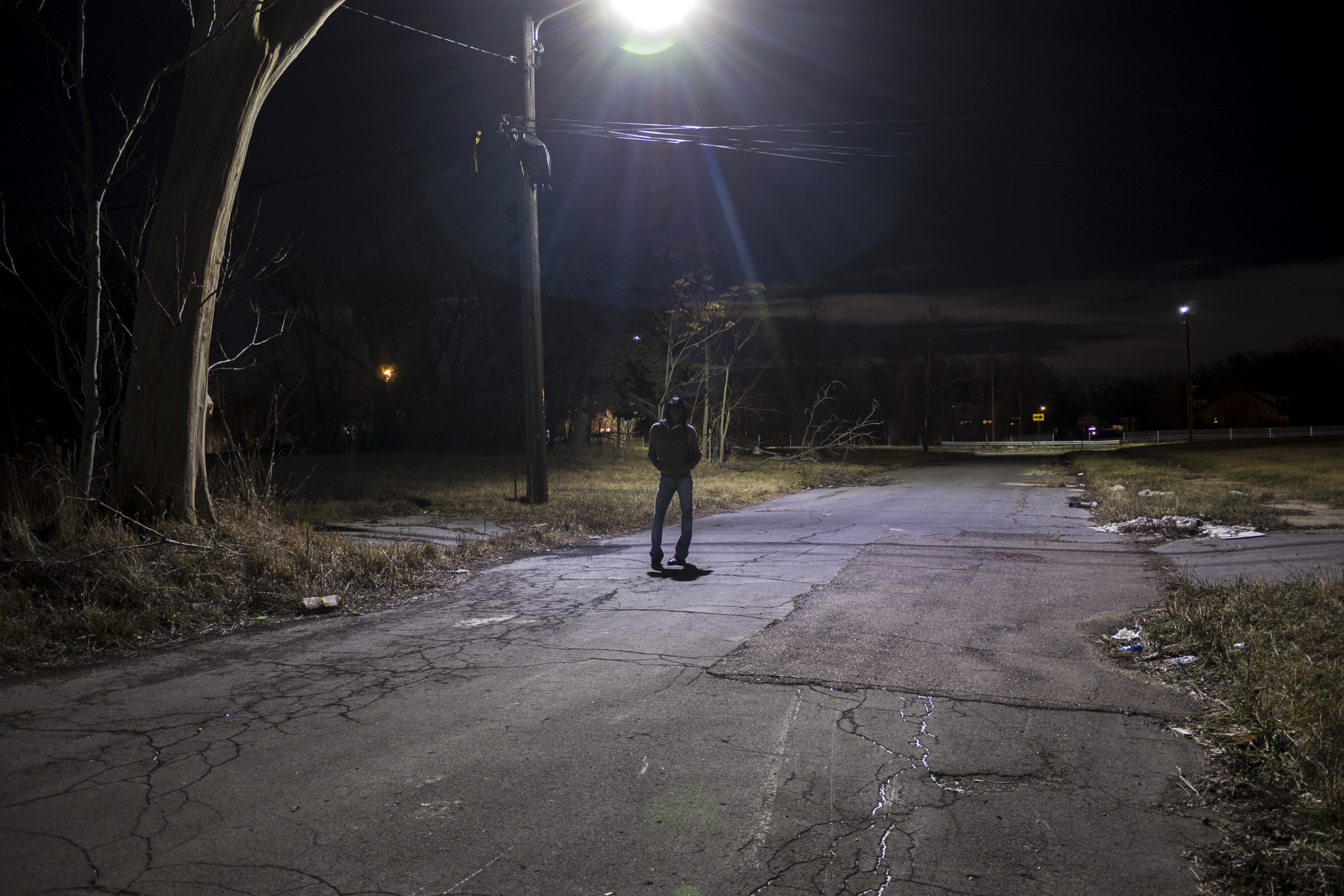 Julisa acknowledges these different views, and understands that speaking out about survival sex work is one way to make it less shameful, less taboo. She knows it's a byproduct of the layers of prejudice and discrimination trans woman face each day. Still, she has a difficult time talking about it.
For Julisa, her discomfort with sex work started before she ever got into her first car and set a price with a stranger. It started the first time someone assumed she was an escort, just because she was trans.
"You're already treated and assumed to be prostitute," Julisa says. "Police will stop you and check for condoms and remind you that you're in an area of prostitution and drugs. You're transgender, so you're a sex worker."
Julisa describes the mental repercussions, what happens when you internalize how the world sees you.
"The police don't even treat us in a humane way. So what's going to make citizens respect us?" Julisa asks. "There are no opportunities. Unless you have a supportive family that understands from the beginning and you're covered with medical insurance, this is it. As a minority and being in poverty, I have not met a trans woman who has been that privileged. It's either do sex work, because we're looked at as sexual objects, be homeless, or be dead."
For some trans women, the reality involves more than one of those options.
---
AROUND 4:30 A.M. ON July 14, Larry Gaulding, a stout 39-year-old who made his living selling used cars, slowed his white sedan to a crawl as he approached Woodward and Six Mile. He invited a transgender woman named Aisha into his car.
"He was drunk as hell. Really, really wasted, like he couldn't even talk," Aisha, a no-nonsense 27-year-old with a face full of freckles, explains from the comfort of Julisa's dimly lit apartment. The two women have been best friends for years and tell each other everything, but Julisa didn't know until tonight that Aisha had been in Gaulding's car. "We weren't able to decide on a price," Aisha continues. "That's a no-go for me. I don't have time for that."
After dropping off Aisha, Gaulding met up with another escort named Josh Allen. Josh is a gender non-conforming individual who identifies as a man but dresses as a woman, and hits up the stroll at Six Mile and Woodward to make some extra cash from time to time. They too couldn't come to an agreement on prices, so, after exchanging numbers, Josh got out.
Gaulding lingered.
Ashton O'Hara got in Gaulding's car next. They sped away from Six Mile and Woodward. The next time Ashton was seen, she was lying on the hot pavement seven miles away at McGraw and 25th Street. She was dying.
When Detective Johnelle White of the Detroit Police Department's homicide unit was assigned the case, he felt somewhat confident. This was his second transgender case. In 2011 he was the lead detective looking into the murder of Shelly Hilliard, a trans woman who was killed after Madison Heights police allegedly coerced her into snitching on her pot dealer and then disclosed her identity to him (this would become the subject of the documentary Treasure). Detective White felt familiar with the community. As soon as he knew the victim was Ashton, he headed to Six Mile and Woodward. It was there that he was introduced to Josh, who told the detective that Ashton was last seen getting into a white sedan. Even better, as far as tips went, Josh said he had the driver's number from the night before.
While we don't know what happened between Ashton and Gaulding once they drove away from Palmer Park, we do know what Gaulding did after leaving Ashton at McGraw and 25th Street. He drove home — without calling the police — made a sandwich, took a shower and then took a nap.
When Detective Johnell White showed up at Gaulding's house the next day, Gaulding sprinted before Detective White could even say why he was there. Gaulding was discovered hiding in a garage around the block. He was arrested and brought down to the station. It was then that Detective White noticed the blood covering the boxer shorts Gaulding was wearing. A DNA analysis would later link the blood to Ashton. Apparently, after his shower, Gaulding had thrown on the same pair of underwear.
These are details that stuck with Rebecca O'Hara. She brought them up in a public letter that she read to Judge Thomas Cameron during Gaulding's sentencing in January.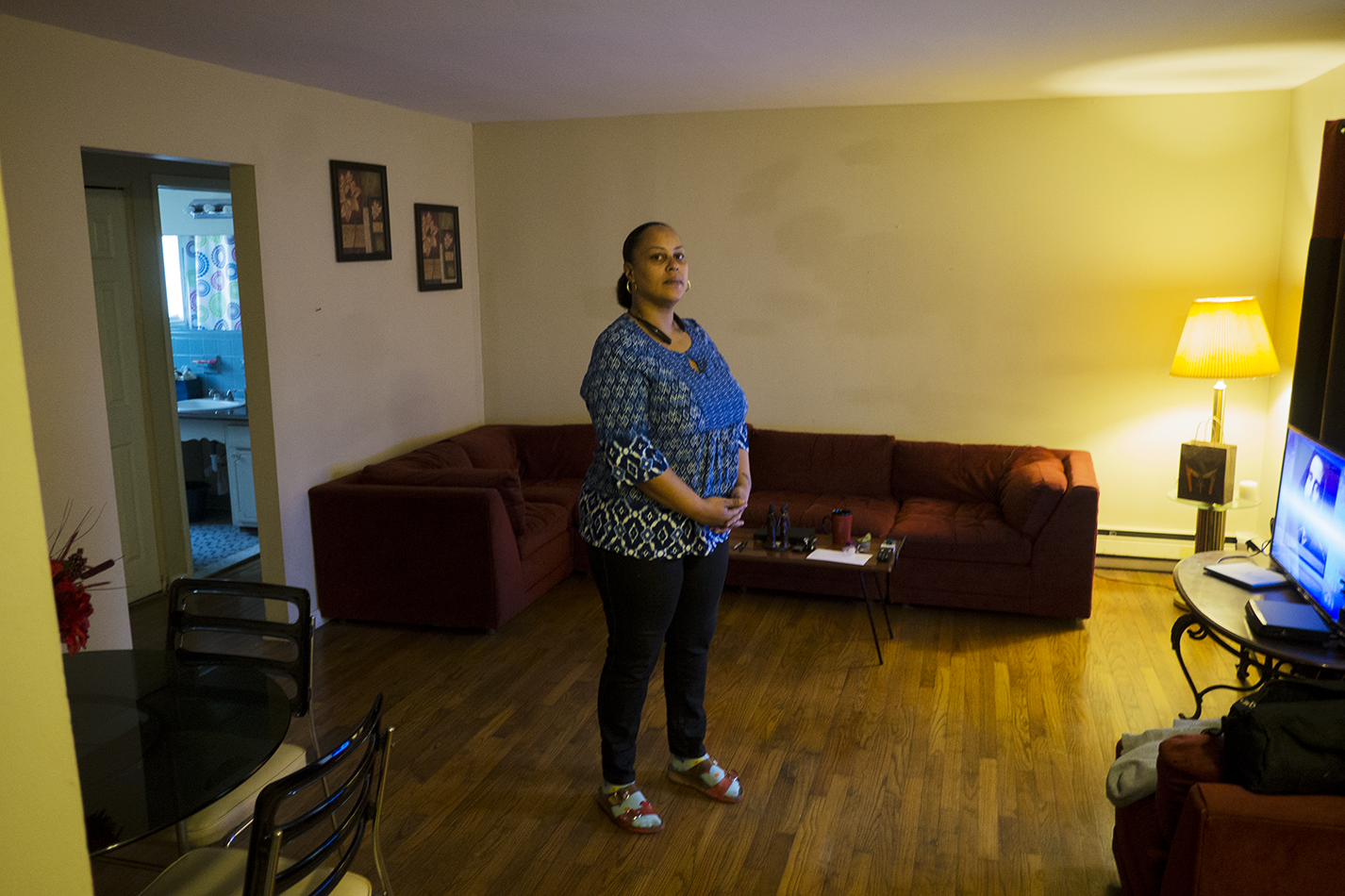 "It's sad to think a person, Larry Gaulding, could do this to my child, go home, make a sandwich, take a shower, put on underwear with my son's blood on it, and carry on with his day," read O'Hara, who prefers out of habit to use male pronouns when referring to Ashton even though she acknowledges her child identified outwardly as a woman. "That puzzles me: How could anybody do this and go on with his or her day? What kind of person can do this without a conscious?"
Despite evidence pointing to Gaulding's role in Ashton's death, he pleaded not guilty to charges of pre-meditated second-degree murder.
"Is he trying to hurt us more?" questioned Ashton's grandma Patricia Sanford, the sleeve of her purple T-shirt pushed up enough on her wrist to reveal a tattoo of a lavender butterfly with the name "Ashton" emblazoned below it.
The only logical reasoning Sanford and others in Ashton's family could come up with for why Gaulding pleaded not guilty was that he hoped the jury would view Ashton the way he did — a disposable gay, tranny, prostitute. A throwaway.
---
JULISA IS BRUSHING her lime green acrylic nails through a row of T-shirts at the Ruth Ellis Center, an LGBTQ center off Woodward, just two miles south of Palmer Park. It's nearly Christmas, which means she's stocking up on gifts.
"Oh!" she exclaims. "This will be so good for Cortez!" She pulls at a plaid button down and stuffs the shirt into a plastic bag for Cortez, her boyfriend of nearly four years. He's unemployed, which means that Julisa, with her $8.50 an hour part-time job, is the breadwinner. It's a fact that wears on her.
"I know when I look back in retrospect that I deserve better and when I think about what I want my children to have..." she says, pausing. "This is horrible but it's my truth: Being transgender, it's so hard to find a man that's even comfortable enough to say, 'This is my bitch,' and walk with you in the street and be affectionate. I put up with so much so that I'm not lonely."
This is an issue she and Aisha discuss often — questioning what they deserve in life, who they deserve in life.
But on this day she's feeling good about Cortez. A few days earlier he bought her a pair of boots, the first gift he's ever given her in the years that they've been together.
Julisa moves along to a pile of fluffy sweaters, settling on a chunky wool cardigan with oversized buttons. She decides it will be perfect for Aisha, who is turning 27 that Sunday. Julisa already has plans to sneak into Aisha's apartment in Palmer Park while she's at church and surprise her with cake, balloons, and now this sweater.
After grabbing a few more things for Cortez and herself — "I don't want to be too greedy," she notes — Julisa breezes into the Ruth Ellis dining room where she says hi to Beyonce, a laid-back 27-year-old who also happens to be one of her gay children, and Savannah, a candid 35-year-old with a commanding presence.
Ruth Ellis provides foster care for youths between the ages of 12 and 17, drop in hours for young people between the ages of 13 and 24, and mental health services for those between the ages of 7 and 30. Julisa, Beyonce, and Savannah are none of those things. Their median age is 31. Ruth Ellis, of course, won't turn anyone away. But the three women are also here because they have nowhere else to go, unless it's Palmer Park, which is where Beyonce will be going soon.
Julisa sifts through the box of food donations while Savannah helps Beyonce get ready for the stroll that night. When her lashes are done, Beyonce unzips her oversized gray jacket and shows off a shimmery tank that she plans to wear out. In plain view across the room sits a row of pictures memorializing some of the trans women who have been murdered over the years, including some on the very same stroll Beyonce will walk later.
Ruth Ellis is closing soon and the women have hulking food boxes to get home. A cab is called; walking would be too far, the bus too dangerous and unreliable.
For Beyonce and Savannah, home is an abandoned two-story clapboard house a few blocks from Palmer Park. For the past four months the two women, their respective boyfriends, and a parade of friends looking for a place to crash have been squatting there.
There is no heat or electricity. To keep warm, the women huddle by the fireplace. When wood is scarce they use something they have tons of instead: bags of donated clothes. A unique scent of sweet onions and burnt hair commingle in the frigid air as burning plastic and cotton crackle under the flames.
"I'm trying to make it ours, but I'm doing it little by little because we don't really have the money like that," Savannah explains as she gives a tour of the house. "We're trying to make something better than nothing."
Downstairs, plastic forks and empty bottles of water litter the floor. The dining room table is stacked high with donated clothes — fuel for the fire.
Upstairs you can see what Savannah is talking about when she says "making it ours." Her room is tidy. Her bed is made. Her bright pink fleece blanket adds a pop of cozy color to the room. There is an effort for normalcy and comfort despite the worst possible circumstances.
"Just because I'm homeless I'm not going to live like I'm homeless," Savannah continues as she drops off the box from Ruth Ellis in the coldest room in the house — their makeshift fridge. "I still try do everything as far as keeping the house together and put a little money into it each chance that I get. So we can live comfortably."
---