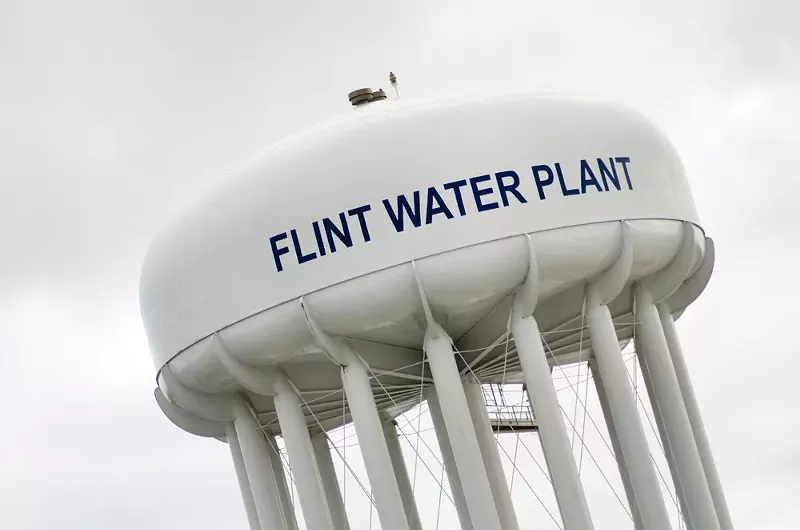 Attorneys representing students at Flint schools have reached an agreement with the Michigan Department of Education, Genesee Intermediate School District and Flint Community Schools to establish a new universal screening program that uses in-depth assessments when needed for all Flint children who were exposed to lead, a potent neurotoxin, by the Flint water crisis.
The suit charged that state and local officials were dragging their feet when it came to the expensive and time-consuming task of identifying poisoning among the estimated 30,000 children affected by high lead levels and providing them with special education services as required by federal law.
That's why attorneys for the children sought a court order compelling the state to screen students for lead exposure and provide the resources they need. From a scholastic standpoint, Flint, never an excellent provider of special education, presents one of the worst possible settings for this tragedy to play out. It's possible the powers that be had a vested interest in not identifying the size and cost of the consequences of their actions. After all, why should Gov. Snyder, state education officials, and other forces allied with emergency management object if the ills of a poisoned population might simply get lost in the background noise of a disinvested city and an underfunded school district.
In fact, when we reported on the case
in January
, a source told us that Flint's school systems are simply expelling students who really should be identified as victims, not problems, and give them the neurological testing that could confirm their troubles. Then, they could begin the expensive and time-consuming job of actually helping them.
The program will be based on the Flint Registry, a population-wide screening platform, as well as expanded assessment services by the Genesee Health System - Hurley Children's Hospital Neurodevelopmental Center of Excellence (NCE). The program will be organized and operated under the leadership of Dr. Mona Hanna-Attisha, Director of the Michigan State University-Hurley Children's Hospital Pediatric Public Health Initiative, and will begin at the start of the 2018-19 school year.
Under the settlement, the state of Michigan will provide more than $4 million to get the program up and running by September 2018. Flint families can enroll their children in the registry, complete a screening, and have their children referred for further assessment by the NCE. The battery of available assessments will include neuropsychological testing, which is important for evaluating the effects of lead on cognitive development, memory, and learning.
Stay on top of Detroit news and views. Sign up for our weekly issue newsletter delivered each Wednesday.