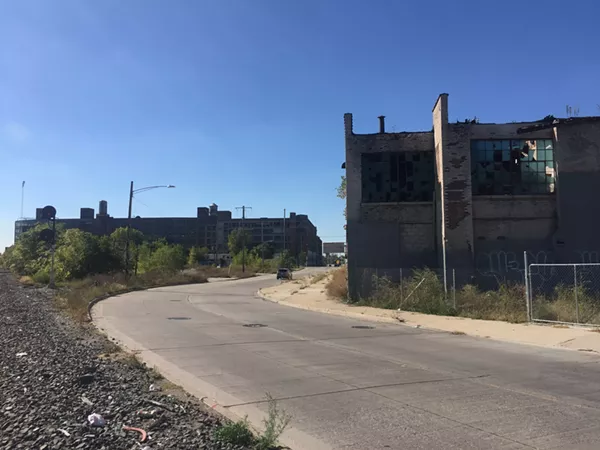 Two men believed to be behind the recent broad-daylight kidnapping and sexual assault of at least two bike riders near the Detroit-Hamtramck border have been arrested, police say.
Calling the men "serial rapists" in a news conference Wednesday afternoon, Detroit Police Chief James Craig said they're also suspected in a third sex assault and may be behind more unreported incidents.
"It appears that these suspects have done this before," Craig said, urging any additional victims to come forward.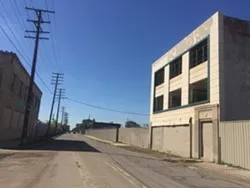 On Sept. 30 at around 6:20 p.m., police say the men forced a 24-year-old cyclist into a van and
robbed and sexually assaulted her
before letting her free. That incident happened on Orleans Street and E. Milwaukee Avenue, in the area of the Russell Industrial Center.
Eight days later, on Oct. 8, they allegedly
abducted and sexually assaulted another woman
who they found riding her bike about a mile from the location of the earlier incident. The 27-year-old woman was in Hamtramck, near Denton and Lumpkin streets, when she says two men in a green and gold SUV grabbed her, put a bag over her head, and threw her into the vehicle. She says she was then taken to Highland Park and tied up in abandoned house. She eventually escaped and made her way to a nearby gas station for help.
Police on Wednesday said they also suspect the men were behind a third assault that happened in or around New Center in early September.
Separately, another woman tells
Metro Times
she was nearly abducted on Sept. 12 on Seward Street between 2nd and 3rd avenues in New Center — less than two miles west of the Russell. The woman, who asked that her name be withheld, said she was biking through the area when a gray van with men inside began to follow her. Eventually, the van disappeared, but as the woman went to lock up her bike, she says one of the men who'd been in the vehicle approached and muttered something like "Give me your bag and come with me." He then dragged her about 50 feet before people in nearby homes heard her screams and offered help, she said.
It's not yet clear whether the men involved in that incident are the same men police have in custody.
Police describe one of the "serial rapists" as being in his early 20s while the other is said to be between 35-40 years old. One of the men has a prior history of sex assault.
Authorities have seized three vehicles in connection with the cases: a white van, a gray trail blazer, and a black Neon one of the suspects was driving when he was arrested. They say all of the vehicles were stolen.
Anyone with information on these cases or possible additional assaults is asked to call the Detroit Police Sex Crimes Unit at 313-
596-1950.