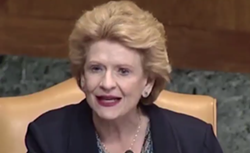 When Trump's budget plan for 2018 came out last week there was one thing missing that has upset many Michiganders. The total budget that would normally go to keep the Great Lakes clean has been
entirely wiped out
.
Normally, the Great Lakes Restoration Initiative gets $300 million dollars annually from the government to do all sorts of things for the lakes and the cities that rely on the water. They clean up pollution, promote shoreline health, combat invasive species, and protect that wildlife that calls the lakes and shorelines home.
Michigan Senator Debbie Stabenow has been a fiercely opposed to Trump's cuts on the Great Lakes and even took the opportunity to speak her mind directly to Trump's budget director Mike Mulvaney last week.
"Yes, that's called having a country, with all due respect." --@SenStabenow to Donald Trump's budget director Mick Mulvaney pic.twitter.com/wes5FMDA4U

— MoveOn.org (@MoveOn) May 26, 2017
Sen. Stabenow simply asks Mulvaney why he thinks it's not important to protect our water. Director Mulvaney justifies the cut because the Great Lakes are not a national issue and more localized.
"I'm looking through this through the eyes of somebody from Arkansas. Can I really look them in the eye and say 'look, I need to take some of your tax money to go do something in Michigan-'" and Sen. Stabenow immediately fires back with "Yes, that's called 'having a country,' with all due respect." You go, Debbie.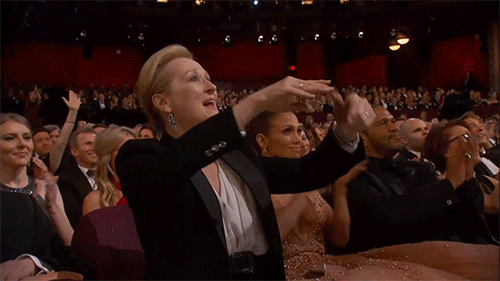 Stabenow also points out that 20 percent of the world's fresh water is found in the Great Lakes that border 8 other states besides Michigan and it is a major resource for the country.
Earlier today, Sen. Stabenow posted a video on her Facebook page of her in East Tawas overlooking Lake Huron. She explains that the country on the other side of the lake (aka Canada) believes in protecting the Great Lakes alongside the United State for both countries. You can watch the video
here
.
If you want to make sure that the Great Lakes budget doesn't get slashed, you can sign a
petition here
.