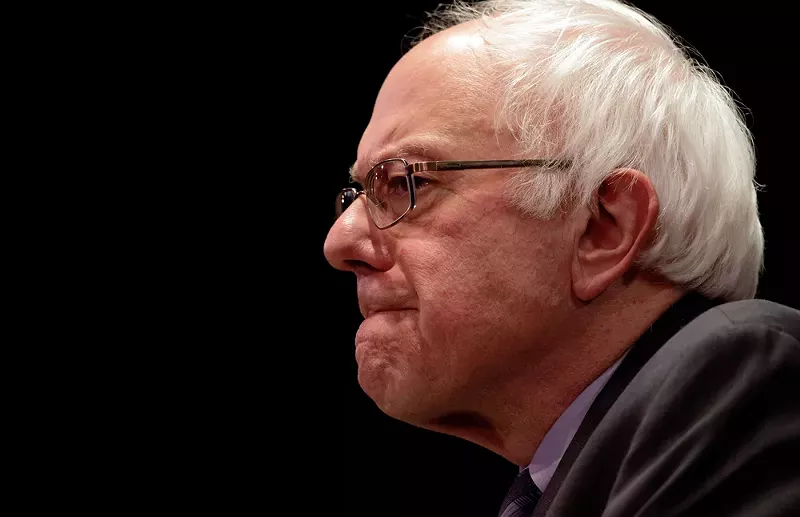 Following polarizing national debate regarding Sen. Bernie Sander's involvement in The Women's Convention, Sanders announced he will now be meeting with San Juan Mayor Carmen Yulín Cruz and other officials in Puerto Rico instead.
In a release issued Oct. 19, Sanders apologized for his departure and commended organizers for their efforts, but reiterated the ongoing emergency situation in Puerto Rico post-hurricane is of the utmost importance.
"The U.S. Congress cannot turn its back on the millions of people in Puerto Rico, who four weeks after the hurricane, are still without electricity, food, and running water," Sanders says.
Women's Convention spokesperson Tatiana Grant shared the following response:
"It is unfortunate that Senator Sanders will no longer be able to join us at the Women's Convention next week, but the humanitarian crisis in Puerto Rico — which is being exacerbated by the inaction of our federal government — is a critical matter. We understand his leadership is needed in Puerto Rico and, as always, we deeply appreciate his commitment to communities in need. We look forward to continuing to work with him on issues that impact women and all Americans."
This move comes on the heels of convention changes that happened after some took issue with the prospect of Sanders delivering the opening-night speech.
Critiques across social media called for a female speaker instead and some criticised the role Sanders played in Hillary Clinton's loss during the 2016 presidential election.
In response, a statement recognizing objections to Sanders was shared on the event's Facebook page on Oct. 14.
"We are sorry we caused hurt and confusion for so many of you this week. Women's March has always promoted taking accountability when addressing the issues that most divide our movement. We have always embraced daring discussions, and a key intention of the Women's Convention is to continue having these discussions. We acknowledge the announcement about Senator Sanders gave the impression he is occupying a central role at the convention. (He is not). The Women's Convention is, and always was, about ... the voices of women and women of color in particular. We know women across the country are in pain and we regret that we added to that pain."
Another statement issued on Oct.17 named Sen. Debbie Stabenow the new opening-night speaker, while Sanders was still to be featured during a Friday night panel called, "Resistance Organizing in the Age of Trump."
This latest update from Sanders' camp comes three days after he was switched out for Stabenow.
The Women's March Convention in Detroit will be held at Cobo Center Oct. 27-29.
Aleanna Siacon is a
Detroit Metro Times
intern. She is a senior at Wayne State University studying journalism, political science, and history.