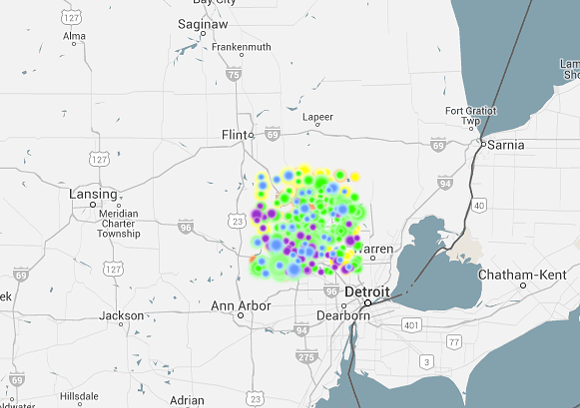 We've just become aware of the new
ACS Commute Map
, and we're already fascinated with it. Pick any county in the United States and it will create a map that shows you where its workers live, and will show the commuters pulsing outward and inward, as if the employment center were some great heart pumping.
The view of Oakland County workers going to work and going home is interesting for many reasons. It would seem that workers who stay in-county drive south in the morning. And some commute out as far as Lansing. Also, the OC attracts more workers from south of Eight Mile Road than from Macomb County.
Play with it a while and see if it confirms what you thought happened each workday. Perhaps most surprising of all is the Wayne County map, which shows people do indeed head south for work, despite what L. Brooks Patterson would have you believe.