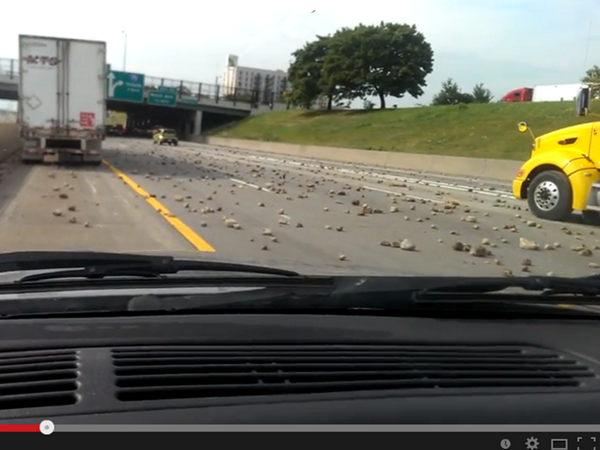 (Screenshot from WXYZ video)
If you happened to be driving into Detroit earlier today, you may have noticed some rocks on I-75 -- no, you must've noticed. There was a truck-load of them. Literally. A semi-truck apparently lost a load of rocks it was carrying, resulting in the above scene.
Southbound I-75 was closed at I-94 around 10 a.m., but was reopened soon after, WXYZ Channel 7 reports. Rocks were strewn across the city between Clay and Caniff, according to the Detroit News.