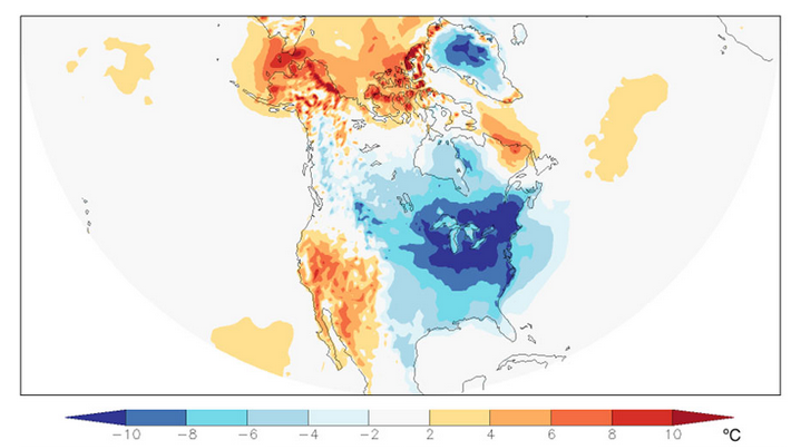 Just when we started thinking that maybe these Michigan winters were starting to finally get to us and maybe we should figure out ways we could retire to Florida, science has proven that the problem isn't us. This winter really has been particularly brutal.
It turns out that awful deep freeze that hit Michigan the last week of December through the first week of January was in fact very severe and highly unusual, according to
a new report
by World Weather Attribution. However, the cold wave was not unprecedented, although the study says they have decreased in intensity and frequency over the last 100 years.
In fact, the study found that temperatures that severe are 15 times rarer than they used to be. This winter blast was found to be the sixth-coldest on record, and the last winter with a colder two-week span was the winter of 1981-82. Only in 1886-87 was there an earlier colder two-week period.
So far, this winter's coldest two weeks were 7 to 11 degrees Fahrenheit (4 to 6 degrees Celsius) colder than the coldest two weeks have been, on average, during the past "normal" period from 1981–2010.
According to the report, these types of cold weather patterns tend to occur about once every 250 years. The report attributes the decreasing frequency and intensity of these cold waves to climate change.