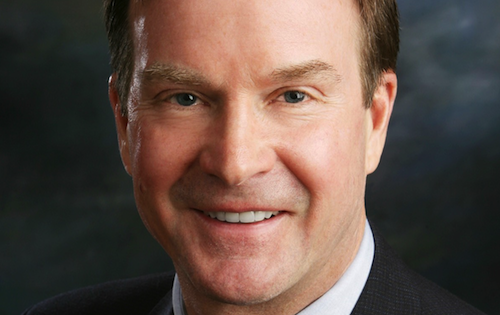 You've got to hand it to Michigan's Attorney General Bill Schuette: He's consistent, if only in his inconsistency.
Given a chance to cede a
hopeless legal battle to keep gay marriage illegal in 2015
, Schuette refused. The state could have been the 37th state to legalize gay marriage; instead, it was among the last, compelled only by a Supreme Court decision that made the state's 2004 law banning recognition of same-sex marriages unconstitutional.
The cost of fighting to keep Michigan from recognizing gay marriage was monetarily steep:
$1.9 million in plaintiffs' legal fees, and almost a quarter of a million dollars
to legal experts, conservative economists, and bogus "social scientists."
The cost in esteem was steep as well. Schuette brought forward as a witness one Sherif Gergis, intending the author to hold forth on why gay marriage shouldn't be allowed for two hours. After Gergis introduced himself for began to hold forth, at about 20 minutes into Gergis' speech, the judge cut him loose, saying, "All he is offering to us is mainly his opinions. … The court does not believe … that he should be allowed to testify." Schuette also offered University of Texas sociologist Mark Regnerus, a man Slate pointed out as a shameless anti-gay basher whose work one reviewer dismissed as "bullshit."
MT's News Hits column had then lamented
: "Jesus, where did Schuette pick this bunch? … This is Schuette's sanctimoniousness on full display for the world. The attorney general's spokesperson tells the Hits that Schuette is simply doing his duty to defend the state's constitution. That's not the entire truth, of course. Schuette is a longtime fervent defender of anti-gay legislation. Schuette certainly could have chosen not to defend the gay marriage ban — Kentucky's attorney general chose that road this week. That's not Bill's style, though. If it takes paying an expert in the supernatural who truly believes unrepentant gays will burn in hell to defend the ban, fuck it, bring him in."
Of course, Schuette simply claimed to be upholding the law, as the 2004 measure banning gay marriage was a public referendum, passed by 59 percent of the state's voters. Of course, in 2004, 61 percent of likely voters were opposed to gay marriage. Those poll numbers had begun to flip to the other side by 2012. By the time the law was finally struck down, it was clear Schuette was just trying to stall inevitable progress on the issue, though he posed as one trying to uphold the letter of the law.
But when it comes to medical marijuana, Schuette has a different record.
NORML executive director Allen St. Pierre told MT
Schuette "may be single most anti-marijuana attorney general in the country." As if to prove that accusation true, Schuette hasn't accepted the "will of the voters" on the issue, remaining a staunch advocate of marijuana prohibition.
After passage of the Michigan Medical Marihuana Act in 2008, which Michigan voters overwhelmingly passed the Michigan Medical Marihuana act by a 63 percent margin. According to Komorn Law, Schuette has hosted seminars for law enforcement across the state, closed to civilians, where "he has instructed officers to arrest patients, confiscate any medical marijuana, and let the courts decide whether a crime had been committed."
So, on the one hand, he's against tampering with the law. Unless he disagrees with it, then he proposes "letting the courts decide."
This week offers a look at another pet issue Schuette has taken a fighting stance against. This time it's a judge's decision to block $5 million in state giveaways to private schools, intended to defray the cost of inspections and other government safety requirements. Schuette got sensitive and appealed the decision, saying the expenses can hurt private schools, and for that matter the decent, largely upper-income families who send Biff and Buffy there.
"Forcing the high cost of state-mandated inspections and other safety measures on nonpublic schools only serves to financially cripple schools and reduce choices for parents and children,"
the attorney general said
.
"Spokeswoman Andrea Bitely said while the constitutionality of the ban is 'settled,' Schuette believes it is legal to help nonpublic schools with costs for health, safety and welfare regulations,"
the story said
.
So, you see, it doesn't matter what the courts have rules, or the voters have decided, or even what the voters might decide right now — what matters most are the convictions inside the chief law enforcement official's head.
And, yes, Schuette is of the very same Republican Party that inveighs against "activist judges" and even "activist attorneys general." The same GOP whose sainted hero Ronald Reagan
once gave a withering rant against people who think "they have the right to choose the laws they would obey as long as they were doing it in the name of social protest."
Is it any better to be an attorney general who picks and chooses which laws to
uphold
and which to
resist
— as long as it's done in the name of conservative ideology?
Stay on top of Detroit news and views. Sign up for our weekly issue newsletter delivered each Wednesday.