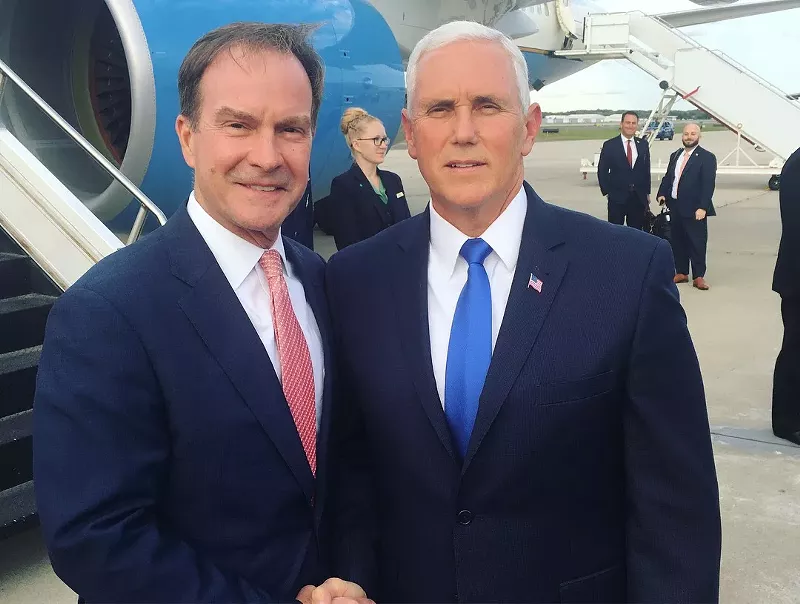 Candidates from both sides of the aisle running to be Michigan's next Attorney General have slammed the Trump administration's new federal marijuana enforcement policies.
Current Michigan Attorney General Bill Schuette, however, has been noticeably silent on the matter.
Last week, Trump-appointed Attorney General Jeff Sessions
rescinded an Obama-era memo
discouraging the federal government from interfering with states that have legalized marijuana, a move critics warn could open the door for a federal crackdown on states that have voted to approve pot for medicinal and recreational use.
Democrat Michigan AG candidate Dana Nessel called Sessions' move "a gross display of federal overreach for Sessions to subvert states' rights and return to failed policies that harm families, fill prisons with non-violent people, cost states billions of dollars they don't have to spare, and do nothing to combat the real drug epidemic facing this nation." And Democrat candidate Pat Miles
called Sessions' decision
"an enormous step backward" that "totally disrespects the will of the people of Michigan."
Even Republican Michigan AG candidate Tom Leonard — who told
The Detroit News
on Tuesday that he does not "personally support the legalization of recreational use marijuana" — agrees that Sessions' decision is a infringement on state's rights. "I don't believe the federal government has any right coming in here to try to enforce marijuana laws, and I believe it ought to be left up to the state," he told the
News
.
But current Michigan AG Schuette — who is the GOP frontrunner for governor — has not yet issued a statement, and his office did not return an email seeking comment on Tuesday.
It could be that Schuette finds himself stuck between
courting Trump voters
yet alienating them on the issue of marijuana. Michigan voters approved the use of medicinal marijuana in 2008. Schuette has long fought against medicinal marijuana use,
even before he became Attorney General
.
An initiative to legalize pot for recreational use is headed for the ballot in November. Recent polls have indicated more than 50 percent of Michigan voters would approve of marijuana legalization for recreational use.