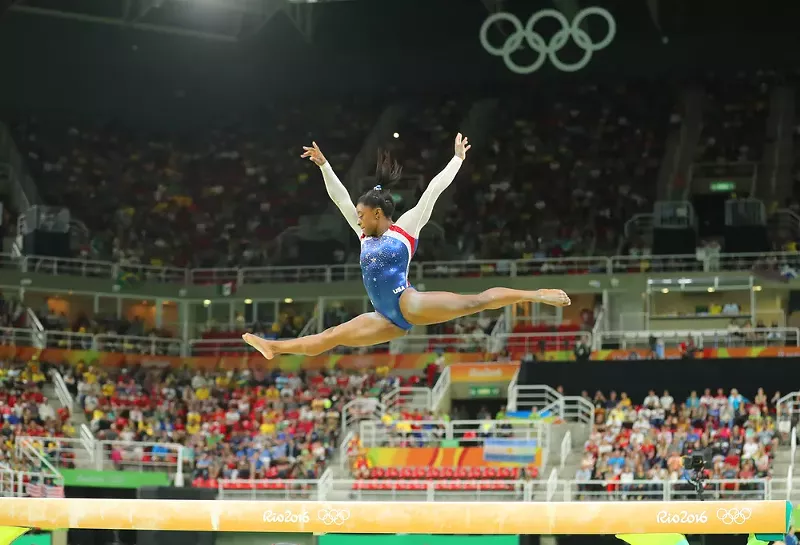 In the aftermath of the Larry Nassar sex scandal, the organizations and institutions meant to protect young athletes are being highly scrutinized for their failures.
A
252-page report
released Monday detailing the findings of an independent investigation by the U.S. Olympic Committee describes how Nassar carefully crafted a reputation as a hardworking doctor and volunteer that was also a friend and ally to athletes in the competitive world of gymnastics. The report details that Nassar normalized the abuse by performing "Osteopathic Manipulative Treatments," which at times occurred when the athlete's parents were present. Nassar's keen attention to the athletes' physical and mental well-being helped him to develop an almost celebrity status within the gymnastics community — a community that silenced victims for decades and kept Nassar protected by the institutions he worked for.
However, the investigation also details several missteps from the top-down by the organizations that Nassar reported to, allowing him abuse women and children years after initial allegations were made. According to the report, the U.S. Olympic Committee, USA Gymnastics, and even the FBI had been made aware of abuse allegations before Nassar was charged in November 2016.
On Monday, the USOC fired its chief of sports performance, Alan Ashley, after the report revealed that Ashley was alerted to allegations of sexual abuse committed by Nassar as early as July 2015 — more than a year before the allegations were brought public by the
Indianapolis Star
. Both Ashley and former Olympic committee chairman Scott
Blackbun
failed to inform anyone at the USOC of the allegations, including members of the Board of Directors.
Following the report, the U.S. Olympic Committee
issued an apology
for the committee's failure to protect its athletes:
"The U.S. Olympic community failed the victims, survivors and their families, and we apologize again to everyone who has been harmed," said Susanne Lyons, USOC independent board member and incoming board chair. "The USOC board commissioned this independent investigation because we knew we had an obligation to find out how this happened and to take important steps to prevent and detect abuse. We now have a much more comprehensive view of individual and institutional failures. Everyone in the Olympic and Paralympic community, including the USOC, must learn from the report and take appropriate actions to strengthen protections for athletes. We recognize that we must do more, and we will do more."

Last week, USA Gymnastics filed for bankruptcy following the Nassar abuse scandal,
CNN reports
.
The report also goes into detail about the failures made on behalf of Michigan State University to investigate multiple allegations of sexual abuse against Nassar. This fall, former
MSU gymnastics coach Kathie Klages
and
former MSU President Lou Anna Simon
were both charged for lying to police about having previous knowledge of Nassar's abusive behavior.
Stay on top of Detroit news and views. Sign up for our weekly issue newsletter delivered each Wednesday.