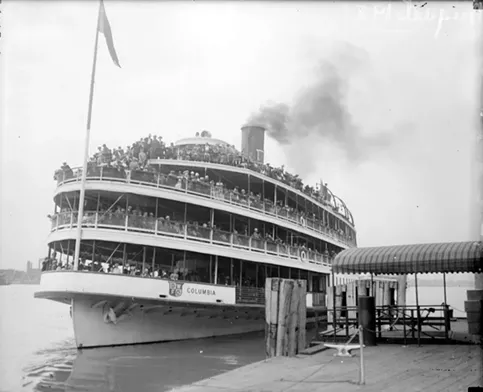 By now,
you've surely heard
that a beloved Boblo boat — the S.S. Columbia — is leaving Midwest waters next month to set anchor in Buffalo, NY as part of a non-profit restoration project.
In anticipation of its September departure, the SS Columbia Project is inviting folks to say their goodbyes with a free tour of the steamship at the Ironhead Shipyard in Toledo, the
Freep reports
.
Slated to take place this Wednesday from 3 - 6 p.m., guests will be able to view the main deck and a ballroom, and learn more about the vessel's future during the 20-minute tour. The outing won't cost you, but reservations are required and tickets are said to be limited.
More information can be found here
.
Now see: 25 nostalgic photos of the Boblo Island boats and marina >>