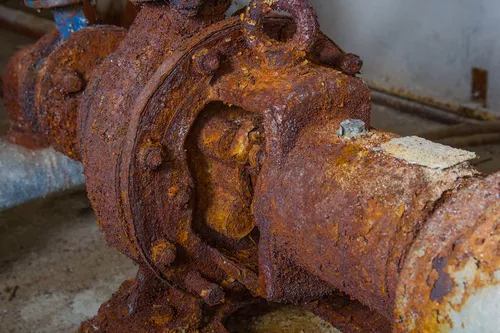 This week's story about Nestlé's water takings in Michigan
got plenty of wide-eyed reactions. The idea that Nestlé Waters North America — part of the international food giant Nestlé — can withdraw billions of gallons of water from Michigan aquifers and pay the state a few thousand dollars in application fees for the privilege, shocked and surprised many
MT
readers.
So how does it happen?
Attorney Jim Olson — of
Olson, Bzdok & Howard
, and founder and president of
FLOW: For Love of Water
— hints that one reason is water law hasn't caught up with other extraction law.
"It's obviously bad business to send water out of here," attorney Jim Olson says, "but if we're going to do it, we might as well get paid a fee somehow. … There are ways to get at this where you could have a $200 application fee and some kind of severance tax applied to everybody. To have the right to sever oil from Michigan's land, you create a fee. And you are taxed. You have a trust fund and all that money flows into that fund from oil and gas. Why do they walk out of here for free?"
For instance, the Michigan Severance Tax Act (MCL 205.301, passed in 1929) levies a tax on oil and gas "severed" from the soil in Michigan. In 2015, oil and gas severance payments to Michigan amounted to $60 million. At least the state would get some compensation for the outflow. But no such legislative provision for a severance tax on water seems to exist. Where it is proposed,
the bottled water industry gets sloshing mad
.
But while severance taxes might be fairer to the state's treasury, it wouldn't necessarily end up being fairer to the environment.
What environmentalists say needs an overhaul is the very idea that water may be withdrawn from the state — essentially privatized — and shipped somewhere else, while the environment in Michigan suffers.
Jeff Ostahowski of Michigan Citizens for Water Conservation wonders why we don't have high-tech, up-to-the-minute systems in place to make sure pumping doesn't damage the environment. Instead of a system of guesswork and selective data, why not sink gauges to continuously report exactly where the water table is, and to immediately stop pumping when it sinks below a certain level?
"We live in a digital age," Ostahowski says. "We can monitor the groundwater levels in and around large scale water takings and stop them when the table gets too low. The lawyers won't be locked out of the process, but instead they will be fighting about what level is reasonable to do no environmental damage."
Since there are just a few large-scale water users in the state, he says putting in such a digital switch system would be extremely cheap compared to the costs of litigation and mitigation for damages.
"This basic change to a 24/7 monitoring and limit of takings when the groundwater table is diminished is crucial to protect the people and the environment," he says. He presents it as a way for Michigan to avoid the kind of problem California has been having with Nestlé, which Ostahowski says continues to pump water out as fast as ever in the midst of a major drought.
"We must insist on laws that allow for large scale water takings only when all species of life is protected," he says. "Without a change to require that no damage be done, with a monitoring and limit switch system, and enforcement, Michigan's ground water is essentially up for grabs."
And though it doesn't seem to be publicly on anybody's agenda right now, a statewide referendum on withdrawing water from Michigan could likely set a much more conservative tone for what water extractors and bottlers may do.
But there is a certain urgency to overhauling Michigan's water laws: The continuing fracking boom and Michigan's unique geology, which forms a basin separate from the rest of the country. As frackers use up fresh water and poison nearby groundwater, environmentalists fear the damage will be compounded with injection wells to store waste. Their worst-case scenario is that Michigan goes from "Water Wonderland" to "The Toxic Waste State."
Think it's crazy? Already a number of communities have groundwater that's polluted, from the
Dioxane Plume under Ann Arbor
to the
DDT byproducts under St. Louis
to
trichloroethylene under Mancelona
. And this in a state where almost
half the residents rely on groundwater
, and more than a quarter of the state's residents rely on private wells.
As the fracking industry begins sucking up large amounts of fresh, clean water and turning it into toxic brine,
whole populations will be forced to move from groundwater to become ratepaying customers
.
That's the sort of endgame that worries folks like Peggy Case, interviewed in this week's cover story. They believe that's why Nestlé is trying to take as much fresh water as possible: Because it won't be fresh long.