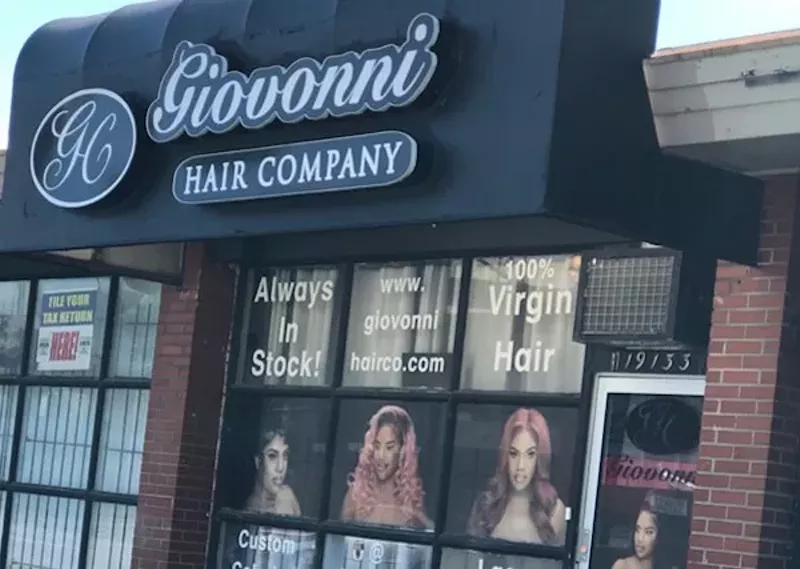 Detroit's wig enthusiasts might be a little worse off after a bizarre burglary last week.
A thief broke into Giovonni Hair Company at McNichols and Outer Drive and left with 40 women's wigs made from human hair.
What would a thief want with 40 wigs? Well, these wigs come with a hefty price tag. A whopping $40,000 to be exact, according to business owner Jada Cannady.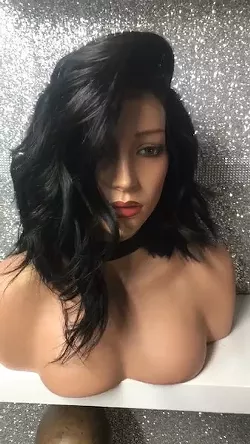 The notion of spending $1,000 on a wig might make one a little more inclined to splurge on that expensive shampoo, but Cannady says that making the wigs, which are made of human hair, is a lengthy and arduous process.


"They're handmade and colored for a high-product, celebrity minded clientele," Cannady says, "I make a high-quality wig."
In the wig business, $1,000 can even be seen as a bargain. An uptick in wigs donned by celebrities on the red carpet has added to their popularity – and the price – of the newest accessory. Some wigs can fetch as much as $8,000, celebrity hairstylists Amy Gibson and Tokyo Stylez told E!News last year.


Cannady believes that the thief, a bald, African American man according to surveillance cameras in the salon, must have done his homework on the wig business.
"A man committed the crime, but he might've been there before with his lady in the past," says Cannady, "He might have had some women influence in him."
Cannady could be on to something. In August, there were two break-ins at the salon. One of which resulted in a damaged surveillance system.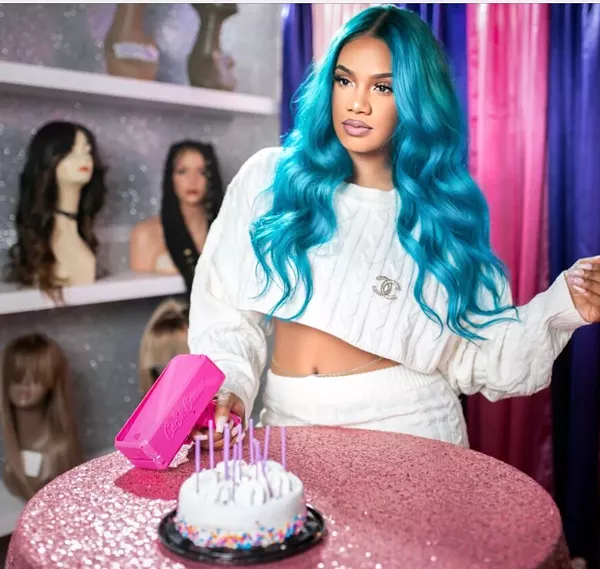 "I'm thinking it's the same guy because they came at the same time all three times," she says, "After the incidences in August, I updated the surveillance system."
The Detroit Police Department is currently looking into the matter, and Cannady said that she is providing detectives with a potential lead on the suspect she received from someone on social media.
According to city data, burglaries in metro Detroit have fallen in recent years, but skepticism remains. "I've been at this location for four years and I haven't had any type of experience like this," Cannady said before adding, "It is Detroit, though, so it is not unheard of."
Lucas Maiman is a Metro Times fall editorial intern.

Stay on top of Detroit news and views. Sign up for our weekly issue newsletter delivered each Wednesday.