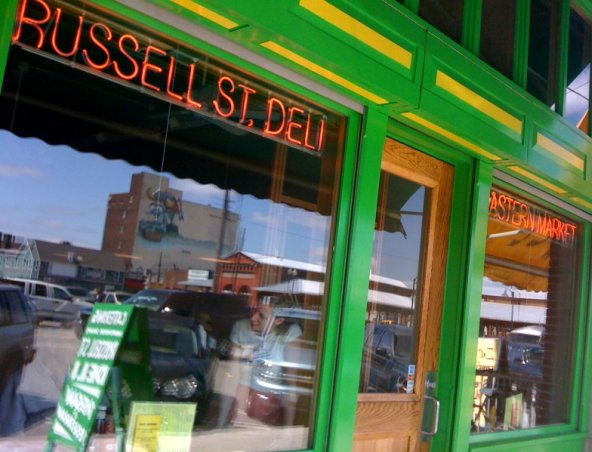 Add Russell Street Deli to the
list of Eastern Market businesses
that are closing after the buildings they're in were recently purchase by wealthy developer Sanford Nelson.
While rumors of a dispute between Nelson and Russell Street owner Ben Hall have been swirling, the
Free Press
confirmed that the deli's last day will be September 28.
A dispute over a floor repair that will cost $50,000 ultimately led to Hall's decision to close. He's co-owned the popular deli since 2007, and first worked as a dishwasher there in 1996. The owners of Joebar and Frame in Hazel Park have offered him an extended residency at the pop up venue.
Other businesses that have announced closures since Nelson started purchasing buildings in Eastern Market include Mootown Ice Cream and Dessert Shoppe, Farmers Restaurant, Adam's Meats, and the Cultivation Station.
So many restaurants, so little time. Find out the latest Detroit dining news with our weekly food newsletter delivered every Friday morning.