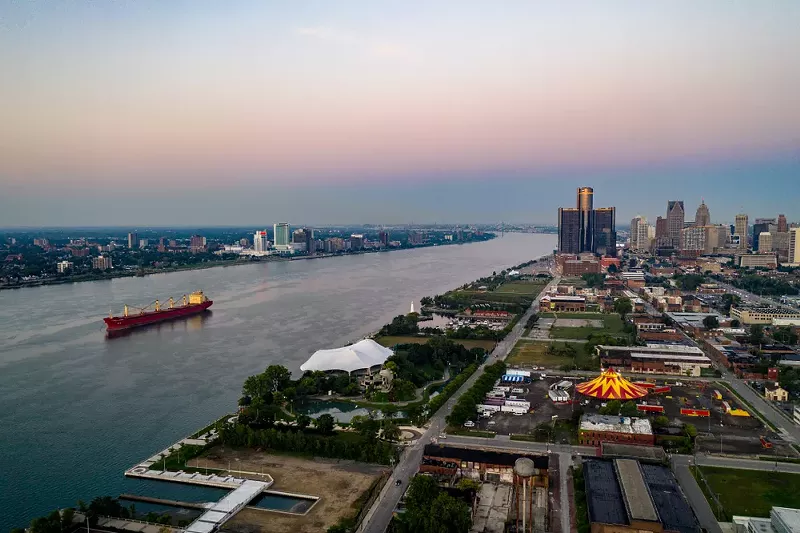 Realtor.com released its list of the 10 fastest gentrifying neighborhoods in America, and Rivertown in Detroit tops the list.

The website reported that about a decade ago "warehouses and factories lined the Detroit River in the Rivertown-Warehouse District," but now the area is filled with converted lofts and low-rise condominium buildings. The area initially transitioned from commercial to residential when young professionals sought cheaper housing east of downtown. These housing options have now ballooned, with a one-bedroom loft costing as much as $300,000.

The large price tags have led buyers to seek housing further north, in low-income residential areas. As a result, long-time residents in that area are getting priced out.

Gentrification is no stranger to Detroit. What people don't think about enough is that beyond the "investment opportunity" of buying low and selling high, gentrification is displacing communities that have been there for decades. This is happening across the country, as "professionals are moving en masse into lower-income neighborhoods," according to Realtor.com.

The website determined their findings by first looking at lower-income ZIP codes, and excluding ZIP codes that were more expensive than the city's median sale price in 2012. It ranked neighborhoods based on change in median household income, change in median home sale price, change in median home listing price, and change in resident education level.

See the full list of fastest gentrifying neighborhoods here.
Stay on top of Detroit news and views. Sign up for our weekly issue newsletter delivered each Wednesday.