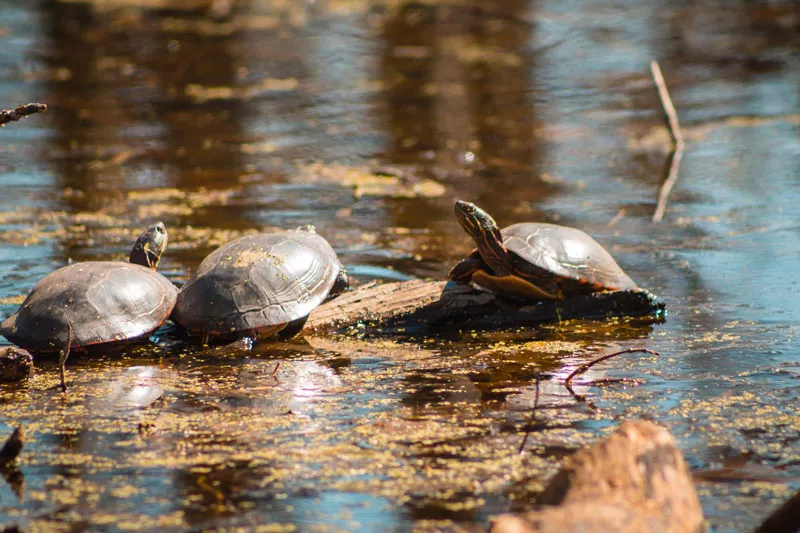 A new bill introduced by Senate Republicans would eliminate protected status for about 500,000 acres of Michigan wetlands, thus making them available for developers.
If approved,
SB 1211
would change the rules so the Michigan Department of Natural Resources cannot protect tracts of land under 10 acres. It currently can protect tracts of land that are at least five acres.
The
Detroit Free Press
reports that would impact about 70,000 wetlands statewide, or about half of the protected wetlands in each Michigan county.
"Without regulatory protections, these wetlands, lakes and streams can be filled, dredged, and constructed on without a permit," Tom Zimnicki, agriculture policy director for the nonprofit Michigan Environmental Council, told the
Free Press
. "Think you have lakefront property? If this bill becomes law, your house could be facing a parking lot instead of a beautiful lake."
Ironically, the change could ultimately lead to stricter laws. Michigan is one of the few states in the nation that oversees its wetlands instead of the Environmental Protection Agency. The state has a deal with the federal government in which Michigan agrees to set regulations that are as strict as the EPA's. The state is already in violation of that agreement with some of its lax rules, according to Zimnicki, and further loosening could prompt a federal takeover of Michigan's wetlands.
It's unclear whether the bill will require supermajorities or simple majorities during the lame duck session. We'll update the story when we have clarification.
Stay on top of Detroit news and views. Sign up for our weekly issue newsletter delivered each Wednesday.