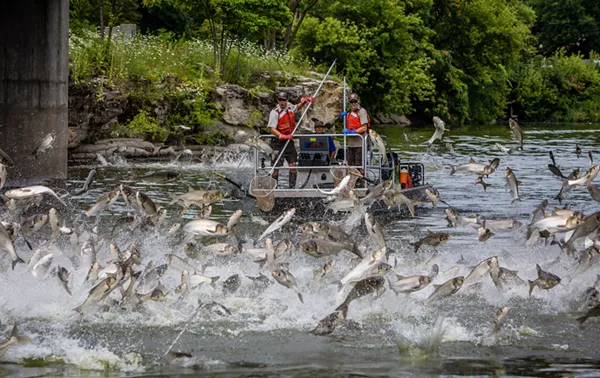 The Republican-led U.S. House Appropriations Committee released a draft bill Tuesday that would push back against President Donald Trump's proposed budget cuts to the Great Lakes.
The bill would fully fund the Great Lakes Restoration Initiative with $300 million for 2018. Earlier this year, the Trump administration
proposed eliminating the clean-up program
. The legislation would also push back against Trump's proposed $2.4 billion cut to the Environmental Protection Agency.
"It is still beyond me why the president, whose political fortune is so tied to the Great Lakes states, would gut funding for such a valuable environmental and economic resource as the Great Lakes," says Rep. Marcy Kaptur, an Ohio Democrat and member of the Appropriations panel who also co-chairs the House Great Lakes Task Force, in a statement. "I will keep the pressure up to ensure Congress provides the resources necessary to ensure the health and productivity of the Great Lakes."
Additionally, the committee also released draft language on Tuesday for an Energy and Water Development Appropriations bill that would call for the U.S. Army Corps of Engineers to release a report recommending ways to keep Asian carp and other invasive species out of the Great Lakes. In February, the Trump administration
delayed the Army Corps study
following concerns from the commercial barge industry.
On June 22, an 8-pound, 28-inch-long silver carp
was found beyond an electric barrier
meant to keep the invasive species out of Lake Michigan. Environmentalists have warned that an unchecked Asian carp invasion
could have dire consequences for the Great Lakes
.