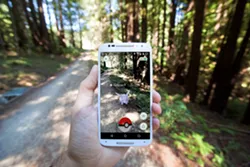 Pokémon Go has taken over the country since its launch last week. However, the game's release has
not come without problems
. And now, a new report suggests the app hinders play in black neighborhoods.
The Bellville News-Democrat
published an article entitled "There are fewer Pokémon Go locations in black neighborhoods, but why?"
The article's primary example was Detroit, which it called "the starkest case." Poké stop locations are not public, but the
News-Democrat
pointed out "the locations of poké stops and gyms are taken from the locations of 'portals' in Niantic's previous augmented-reality GPS-based game, Ingress."
Using an interactive map, (which you can view
here
) the article suggests the "city's borders can basically be drawn from a map of the area's Ingress portals."
The article points out that with the exception of downtown, there are very few portals in the city. As you can see from the graphic below, the surrounding suburbs have noticeably more portals.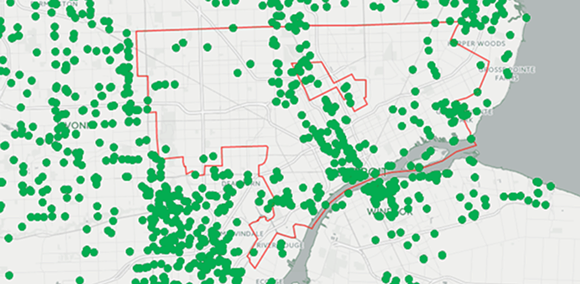 "Without poké stops and gyms in their neighborhoods, players have to pay real money to collect items other players can get for free," author Christopher Huffaker pointed out.
The article goes on to look at similar disparities in Washington D.C. and Miami.
It's important to note that Niantic crowdsourced the locations it used in Ingress from its users, so the inconsistencies are likely not intentional.
Niantic did not respond to the
News-Democrat
's questions about the diversity of poké stop locations.