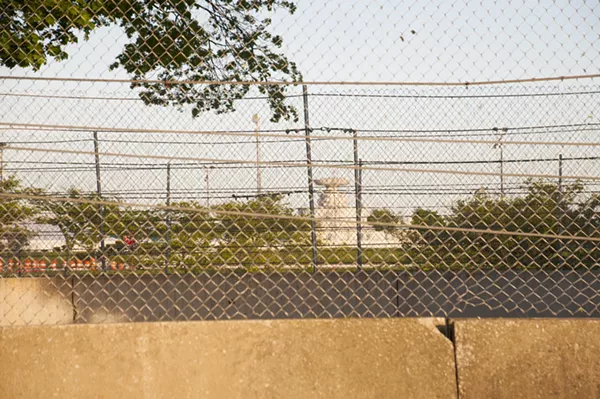 In recent months, the
Free Press
,
WXYZ
,
Crain's Detroit Business
,
the Detroit News
,
CBS Detroit
,
and other outlets reported that an "independent study" commissioned by Detroit Belle Isle Grand Prix founder Roger Penske estimated the annual IndyCar race generated $58 million in local spending in 2017.
But that's not the full story on what the study found.
A copy of the report obtained by
Metro Times
shows that its author estimates the race generates about $20 million in local
income
, which is the measure of an event's economic impact. But there's good reason to believe the true income level is much lower than that.
The study — funded by Penske — was put together by Sportsimpacts, a St. Louis-based consulting firm. In pushing its narrative, Penske's team chose to ignore an important sentence in the study.
"After accounting for regional income multipliers which track how much new
spending is retained within the region after it is spent, it is concluded that $20.5 million ... will be retained locally as new income for local households, businesses, and government within the greater Detroit area," the report states.
In other words, there's a $20 million benefit to metro Detroit, not $58 million.
Victor Matheson, a College of the Holy Cross sports economist and the North American Association of Sports Economists' president, says "throwing out the $58 million number is clearly wrong."
"$58 million is being spent as part of this event, but that $58 million in spending is only turning into $20 million in additional income for Detroit area," he tells
Metro Times
. "It's not benefiting people '$58 million,' it's benefiting people '$20 million,' and even that's questionable.
"They're running with that because it's the biggest number, and that makes it sounds like a big event. Who would turn down $58 million?"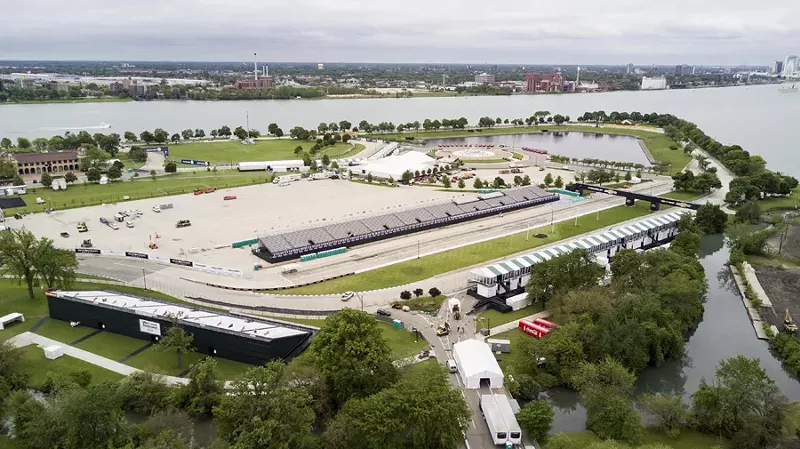 We highlighted some of the flaws in the study's math in our February article
"Why the Grand Prix's $58 million economic impact claim is mostly bullshit."
The economic impact is important because park users are increasingly frustrated with the race taking over a large part of the island for several months each spring and summer. The economic impact is one of Penske's main arguments for keeping the race on the island park.
On Thursday, Matheson pointed out that the issue is less with the study and more with Penske's team presenting a number that doesn't tell the story.
He explains that Sportsimpacts puts spending at $58 million before factoring in economic concepts called leakage and substitution.
Put simply, leakage is money that's spent locally but benefits out-of-town companies. If someone spends money at the race and that money goes to the IndyCar corporation, then it immediately leaves the local economy. There is no benefit to metro Detroit.
As Matheson
once said
: "Imagine an airplane landing at an airport and everyone gets out and gives each other a million bucks, then gets back on the plane. That's $200 million in economic activity, but it's not any benefit to the local economy."
Substitution takes into account that money spent at the Grand Prix is money not spent elsewhere in metro Detroit's economy. If someone spends money at the Grand Prix that would have otherwise been spent at a Tiger's game or a local sports bar, then that isn't actually new spending.
So when Sportsimpact factored in leakage and substitution, the economic impact went from $58 million to about $20 million.
In one press release, Penske's team mentions a $31 million economic impact, but the figure we regularly see in 2018
is $58 million
, and it has claimed similar numbers
in past years
. In a statement to
Metro Times
, a Grand Prix spokesperson said the race is presenting accurate figures. But that's debatable.
"It's minutiae, but it's minutiae that's saying 'Hey this event is three times better for society than it really is,'" Matheson says.
We'll add that this is also an issue of the media not asking enough questions. It's almost as if many in the local
press will
believe
anything a Detroit
billionaire
tells them
.
Had anyone looked closer, they would have found that there are even more issues with the report.
Stay on top of Detroit news and views. Sign up for our weekly issue newsletter delivered each Wednesday.