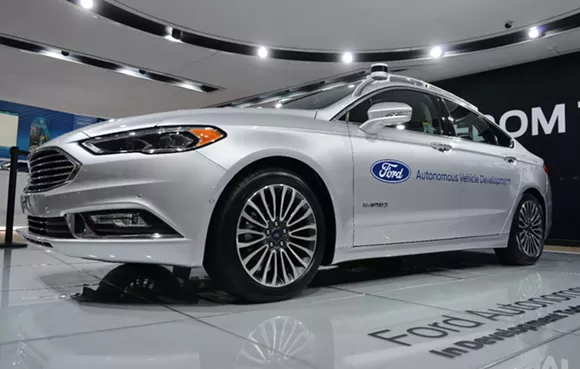 Detroit is often cited as a symbol of American manufacturing's decline and Silicon Valley is heralded as the cutting edge of technology. But when it comes to autonomous vehicles that could be changing.
A new study
conducted by Navigant Research ranked 18 companies that are developing self-driving vehicle technology. Two of Detroit's Big Three ranked the highest, with General Motors and Ford named "leaders." Silicon Valley tech giants like Google's Waymo and Tesla were only ranked as "contenders," and even Uber — once a leader in the field — trails in the "challengers" category, beset in recent months by legal entanglements and
bad publicity
.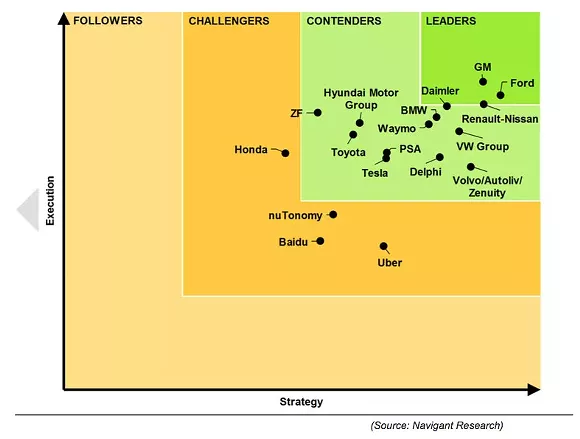 Why is Detroit back on top? Chalk it up to more than 100 years of manufacturing experience. "All the little [Silicon Valley] startups may have some interesting ideas, but they don't have the resources to produce something sufficiently robust to be commercially viable," report co-author Sam Abuelsamid told
The Verge
. "If they have something good to offer, their best bet is an acquisition."
Although Michigan
was slow to enter the race to develop autonomous vehicles
, a package of bills signed by Gov. Rick Snyder late last year gave the Great Lakes State some of the most competitive autonomous vehicle laws in the nation. The bills passed through the House and Senate with nearly unanimous support.