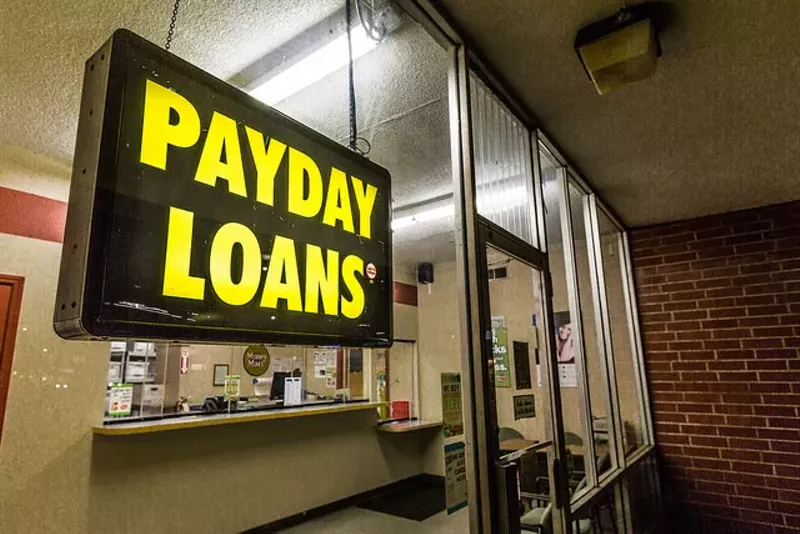 Consumer advocates say strong reforms are needed to better regulate the payday lending industry in Michigan, and they just might have the data to prove it.
A
new report from the Center for Responsible Lending
found that in the past five years, payday lenders have taken more than half a billion dollars in fees from consumers in Michigan, including $94 million in 2016. Senior Policy Specialist with the Community Economic Development Association of Michigan Jessica AcMoody said with annual percentage rates in the triple digits, low-income customers often struggle to repay loans on time.
"The average fees equal about 340 percent APR right now. And 91 percent of payday loan borrowers in Michigan re-borrow within 60 days," AcMoody said. "So what we really need are better restrictions on these loans."
The report said more than two-thirds of payday loan stores in Michigan are owned by out-of-state lenders, which AcMoody explained means millions of dollars are leaving Michigan each year. According to the Consumer Financial Protection Bureau, the average payday loan customer takes out 10 loans over the course of 12 months.
AcMoody said the research also reveals that payday lenders are specifically targeting Michigan communities with higher concentrations of people of color and those with lower incomes.
"Payday loans are a high-cost solution to a short-term problem and they're really built to take advantage of borrower's financial vulnerability," she said. "So what they're doing is locating in communities where they can prey on financial vulnerable people. "
Beyond educating consumers about payday lending, AcMoody contends policymakers need to examine APR caps, and reconsider measures to expand payday loan offerings. "A
package of bills
in the Senate would expand payday offerings and allow loans of up to $2,500 for up to two years with fees equivalent of up to 180 percent APR," AcMoody said. "So a $2,500 loan would end up costing the consumer over $8,000 at the time they pay it back."
15 states and the District of Columbia have a rate cap of 36 percent or less on payday loans. AcMoody said alternative loan products are also needed to help people who need short-term financial assistance.
Stay on top of Detroit news and views. Sign up for our weekly issue newsletter delivered each Wednesday.