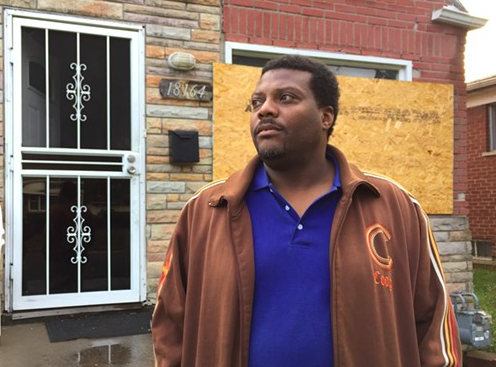 African American homeownership has plunged further in Michigan than in any other state, from 51 percent in 2000 to 40 percent in 2016, according to a new study.
The report from the Washington-based
Urban Institute
finds Detroit and its surrounding suburbs at the epicenter of the decline. Oakland County led the state, with a 12 percent reduction in black homeownership, and Wayne County followed with an 11 percent drop. Macomb County, meanwhile, saw an eight percent decline.
Tax foreclosures and land contracts are the primary culprits, according to the report. In Detroit, nearly one in four properties were tax-foreclosed between 2011 and 2015. Meanwhile, land contracts — a notoriously more
risky tool through which to buy a home
— are filed more frequently in the city than mortgages. Last year, fewer than 1,000 Detroit homes were reported to have been
purchased with a mortgage
.
These dynamics have transformed Detroit from a bastion of black home ownership into a city of mostly renters. In 2016, 54 percent of residents rented, compared with just 45 percent in 2000.
The Urban Institute report comes with a number of recommendations. In regards to tax foreclosure, the authors say the government should, among other things, reduce penalty interest rates on late-paid taxes, increase intergovernmental revenue transfers to segregated, low-income areas, and "do everything possible to support residents' incomes and stabilize their living costs." On the land contract front, the authors say the government should introduce legal standards for the agreements and "identify and take appropriate action against bad actors."
Stay on top of Detroit news and views. Sign up for our weekly issue newsletter delivered each Wednesday.