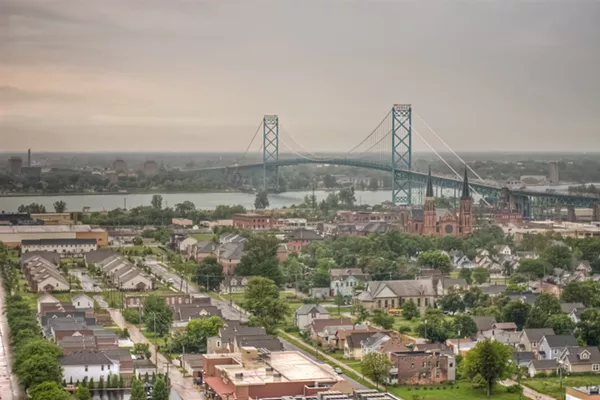 GRAND RAPIDS, Mich. - While the immigration debate tops national headlines, immigrant entrepreneurs are busy strengthening Michigan communities, according to a new report by the Michigan League for Public Policy.
The report says immigrants account for 12 percent of business owners in the state, and 20 percent of Main Street business owners.
These are smaller-sized, locally oriented stores and services, that report author Victoria Crouse says are important to the fabric of Michigan.
"Immigrant, Main Street business owners generated $336 million in economic activity," she states. "Not only are they putting money back into our communities and economies, but they're also bringing jobs to local communities and resources to neighborhoods across the state."
The report says immigrants represent 7 percent of Michigan's workforce, and immigrant-owned businesses account for 12 percent of total business earnings in the state. And Crouse says immigrants are almost twice as likely as U.S.-born residents to become entrepreneurs.
Farouq Karadsheh arrived in the U.S. from Jordan over four decades
ago,
and operates a grocery store in Grand Rapids. He employs 25 people, offers products from 25 different countries and believes his store is a safe and comfortable space where immigrants can find support and feel at ease.
"We cater to many, many, many communities," he states. "They come in and I've heard it so many times, they say, 'Well, I feel like I'm home - so many things you see are just like what we were used to, back home.' That's a good feeling."
Karadsheh says at the time he launched his business, he was unaware of any public resources for small businesses. He relied on personal savings and bank loans.
Limited access to financing is among the challenges faced by immigrant entrepreneurs, along with unfamiliarity with American businesses models and discrimination in business networks.
Crouse says policy changes and initiatives like Welcoming Michigan, can help build bridges.
"Welcoming Cities initiatives address the needs of both U.S.-born and immigrant entrepreneurs and help to ease tensions that may come up as immigrants start to grow in local communities," she points out. "That's definitely something that's already out there, Welcoming Michigan is one of them, and so, more cities could adopt this model."
The report also recommends better access to business planning services for immigrants, outreach materials in languages other than English, and expanding access for drivers' licenses and state identification so all workers, regardless of citizenship, can actively participate in the economy.