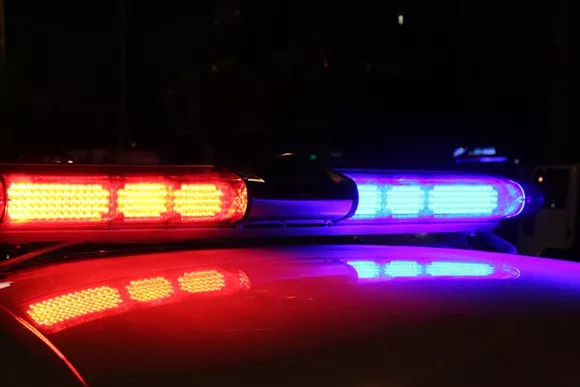 The federal agent who fatally shot 20-year-old Terrance Kellom on Monday was charged in 2008 for allegedly pointing his handgun at his wife's head,
according to The Detroit News
.
The incident
sparked a press conference and demonstration
near Kellom's home on Detroit's west side. Conflicting accounts have since emerged on what took place inside the home on the 9500 block of Evergreen: Kellom's father says he was unarmed at the time; police say he approached the U.S. Immigration and Customs Enforcement (ICE) officer who shot him dead with a hammer.
ICE Officer Mitchell Quinn was criminally charged in February 2008 with assault with a dangerous weapon and felony firearm after "her husband pointed his department-issued weapon at her head during a fight about emails," according to the
News
, citing minutes of the Detroit Board of Police Commissioners.
"I don't know what the truth is and I haven't discussed the matter with him," Quinn's ex-wife told the newspaper. "I just hope that, for everybody, justice can be had and that everybody heals. It's traumatic on both sides."
Charges were dismissed within a month, the
News
reported.
Quinn is a decorated 12-year Detroit police veteran who joined ICE seven years ago, a spokesman told
MT
Tuesday.
An autopsy showed Kellom died of multiple gunshot wounds, the Wayne County Medical Examiner's Office said Tuesday. Spokesman Ryan Bridges said the examiner's office ruled Kellom's death a homicide, but declined to say how many gunshots entered his body, or where, citing policy.