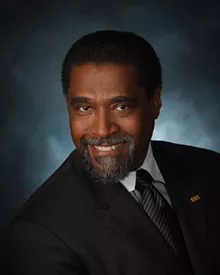 When current Detroit Public Schools emergency manager Jack Martin's tenure ends, Republican Gov. Rick Snyder will have a replacement lined up,
according to Bridge magazine's Chastity Pratt-Dawsey
.
Under Michigan's emergency manager law, the Detroit school board, which is vehemently opposed to emergency management, could vote Martin out as early as Friday. Once Martin is gone, Snyder will appoint outgoing Flint emergency manager, Darnell Earley, as his replacement, Pratt-Dawsey reports.
Earley would be the fourth emergency manager for DPS since 2009, when the district's budget deficit was more than $300 million. Still ,today, it lingers at around $170 million.
The school district has faced drastically declining enrollment numbers over time; about 47,000 students now attend DPS.