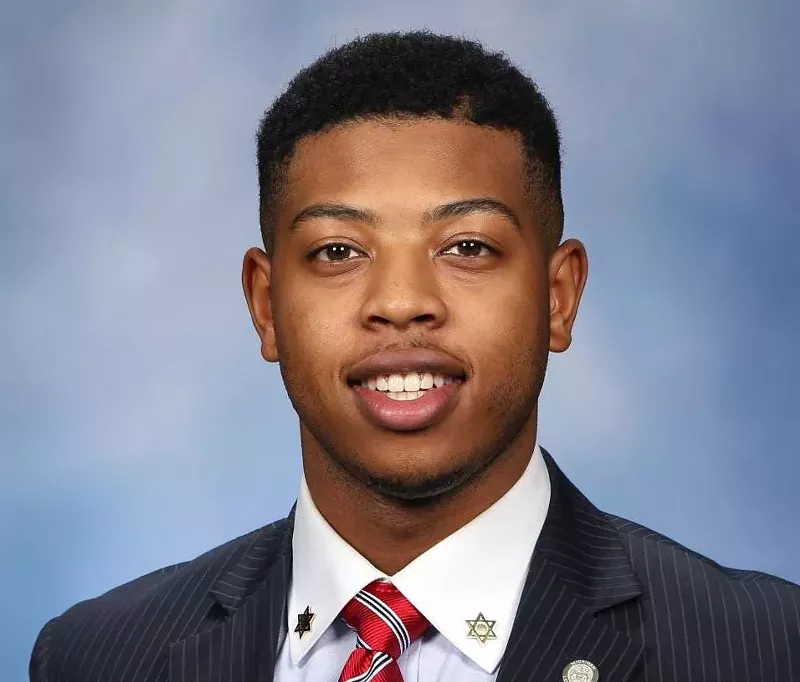 State Rep. Jewell Jones (D-Inkster) has pleaded guilty on several charges stemming from his 2021 arrest.
According to The Detroit News, the lawmaker pleaded guilty to four misdemeanors: possession of a firearm while under the influence, operating while intoxicated, escape of lawful custody, and reckless driving. He also pleaded guilty to two felony counts of resisting and obstructing police officers.
Jones was age 25 at the time of his arrest, which means the resisting and obstructing charges are eligible for the Holmes Youthful Trainee Act. Through HYTA, those charges carry a minimum of two years probation. However, jail time is not entirely off the table, as charges covered by the Act do not include traffic offenses and any additional charges he received after turning 26.
Jones took to Instagram to share with his followers that he accepted a plea deal and also wrote two letters apologizing to the state troopers who handled his initial April arrest.
Jones captioned the photos writing:
I did then what I knew how to do. Now that I know better, I do better. Not only did I accept a plea … I wrote two sincere letters of apology. Nothing in life is final. #HOLLA
Sentencing is scheduled for March 17.
Jones was arrested on April 6 following a car crash on I-96 near Fowerlville. While awaiting trial, Jones violated his bond three times and faced public criticism after offering to write an exemption letter for anyone who did not want to take the COVID-19 vaccine, but was required to for work or school.
Stay connected with Detroit Metro Times. Subscribe to our newsletters, and follow us on Google News, Apple News, Twitter, Facebook, Instagram, or Reddit.