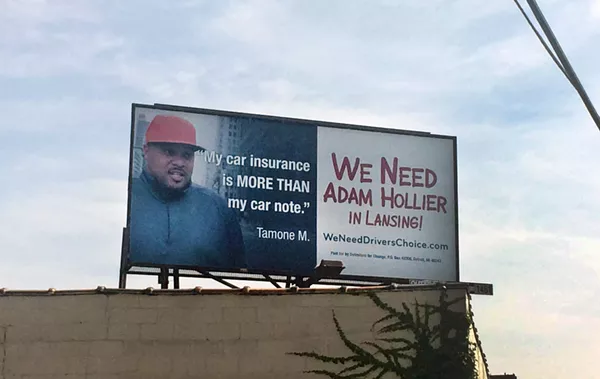 Last week, Detroit Mayor Mike Duggan filed a lawsuit in federal court asking a judge to nullify Michigan's no fault insurance law that's behind the state's exorbitant auto insurance rates.
If Duggan has his way and wins the case, the state legislature would have six months to develop a new plan, or Michigan would return to a tort-based auto insurance system.
However, critics say the problems with Duggan's newest plan are the same as with his old plan — it doesn't address redlining, doesn't actually guarantee any savings, and it eliminates guaranteed protections for motorists. In short, his plan is really good for auto insurance companies.
Auto insurers use motorists' zip code, education level, credit scores, occupation, and other non-driving factors to calculate auto insurance rates. In Detroit, where credit scores are low, unemployment is high, and most residents haven't attended college, policies are bound to cost more, and critics note that is — in essence — redlining.
"Like the other urban cities, we're charged more based on zip codes, credit scores and education attainment levels," said Rep. Sherry Gay-Dagnogo, D-Detroit told the
Free Press
in November. "We're simply charged for being black in Detroit."
Duggan's old plan — which the mayor developed with Republican Speaker of the House Tom Leonard —
was voted down
in November in the state house by a 45-63 margin. Few Dems supported it because insurance companies could get an exemption and any relief that was offered could end within five years of the bill's passage. In other words, there was no guarantee of lower rates.
In the old plan and in the new lawsuit, Duggan focused on medical costs associated with high rates and doesn't address how insurers calculate those rates.
As the Coalition Protecting Auto No-Fault, a group of medical providers, patient advocates and trial lawyers put it: "The mayor's lawsuit doesn't in any way attack the real problem here, which is a rate-making structure that allows rules to be utilized by the insurance industry that are inherently unfair and discriminatory. The mayor doesn't say anything about that, and by not saying anything, he implicitly blesses the practices of the insurers."
Detroit News
columnist Bankole Thompson
wrote earlier this week
that the lawsuit is "wrongheaded and smacks of a man who wants to win at all cost."
"Blatantly attacking hospitals and trial lawyers instead of tackling the powerful insurance industry lobby is tantamount to misfiring," Thompson wrote. "The mayor needs to put pressure on the insurance lobby, which rakes in a fortune from the factors they use to determine rates .... "
Why would Duggan push plans that don't address problems with auto insurers? That's unclear. But it's worth noting that the auto insurance lobby supports Duggan's plan, and it's spending money to pass it. During primary season, the auto insurance lobby
banked heavily on Duggan-backed candidates
who promised to support his plan. For example, the Automobile Club PAC provided donations of between $1,000 and $2,500 to Duggan-backed state legislature candidates like Karen Whitsett and Marshall Bullock. The PAC
takes in tens of thousands of dollars
from AAA insurance agents from around the nation.
Beyond that, Duggan's auto insurance reform allies also appear to be backed by the auto insurance lobby, and are
under investigation
for campaign finance violations.
Stay on top of Detroit news and views. Sign up for our weekly issue newsletter delivered each Wednesday.