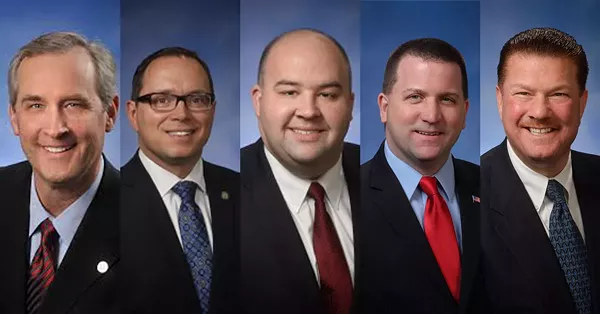 Some Michigan House Republicans are pushing legislation that would stymie efforts to create a robust transit system in southeast Michigan as proponents of regional transit aim to get a millage before voters in November.
Macomb County Republican Jeff Yaroch last week introduced a bill that would allow cities and townships to opt out of the millage, should it pass. The move comes even though the latest plan for regional transit has not yet been adopted by the Regional Transit Authority of Southeast Michigan, the first step to getting the issue on the ballot.
Four Republican representatives are cosponsoring the opt-out legislation. They are Michael McCready, whose district includes the Bloomfields and Birmingham; Jim Tedder, whose district includes Waterford Township and Independence Township; Michael Webber, who represents Rochester and Rochester Hills; and Peter Lucido, who represents the northern Macomb communities of Washington Township and Shelby Township. The House bill has been referred to the Committee on Tax Policy, which Teddar chairs.
Rep. Yaroch could not immediately be reached for comment. He told the
Detroit Free Press
last week that his proposal "doesn't stand in the way of the RTA (Regional Transit Authority) from putting it on the ballot, but an individual community should be able to opt out."
The latest regional transit proposal, Connect Southeast Michigan, put forth by Warren County executive Warren Evans, envisions 15 bus lines that run along major thoroughfares at approximately 15-minute intervals. It's currently being presented to residents throughout the region at community meetings that run through Thursday.
"This idea that a regional transit system can function like a piece of Swiss cheese, it's not backed by any facts," he said.
Lijana adds that the region has come together in the passed to support things like the Detroit Institute of Arts, the Detroit Zoo, and Cobo Hall. "What is it about transit that makes this issue different?" he asked.
Oakland County executive
L. Brooks Patterson
and Macomb County executive Mark Hackel, a Republican and a Democrat
both Republicans
, have said they oppose the plan, claiming it doesn't provide enough benefits for residents in their respective counties. Proponents of regional transit say it will connect people with jobs and help the region thrive as a whole.
A similar millage proposal was narrowly defeated by voters in 2016. Backers of Connect Southeast Michigan say this proposal improves upon that failed initiative. One of the chief concerns in 2016, for example, was the lack of transit service to communities outside of the fixed routes, but this plan sets aside $30 million for those communities to spend on transit. They would be able to use the money for shuttle service to key destinations, like hospitals or community centers, Lijana says.
Though the RTA has yet to adopt the Connect Southeast Michigan Plan, a spokesman for the authority says its board will review and discuss the proposed opt-out legislation at its next board meeting on May 17.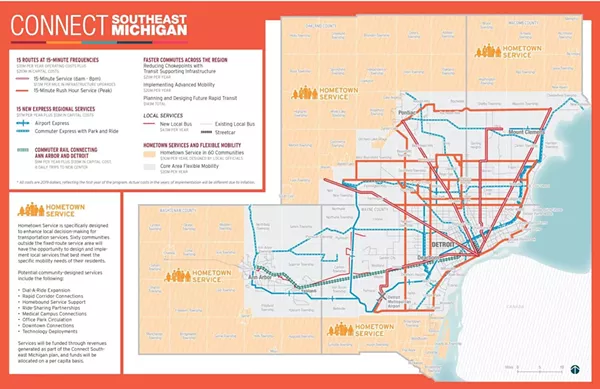 Editor's note: This post was updated to reflect that Mark Hackel does not identify as a Republican.
Stay on top of Detroit news and views. Sign up for our weekly issue newsletter delivered each Wednesday.