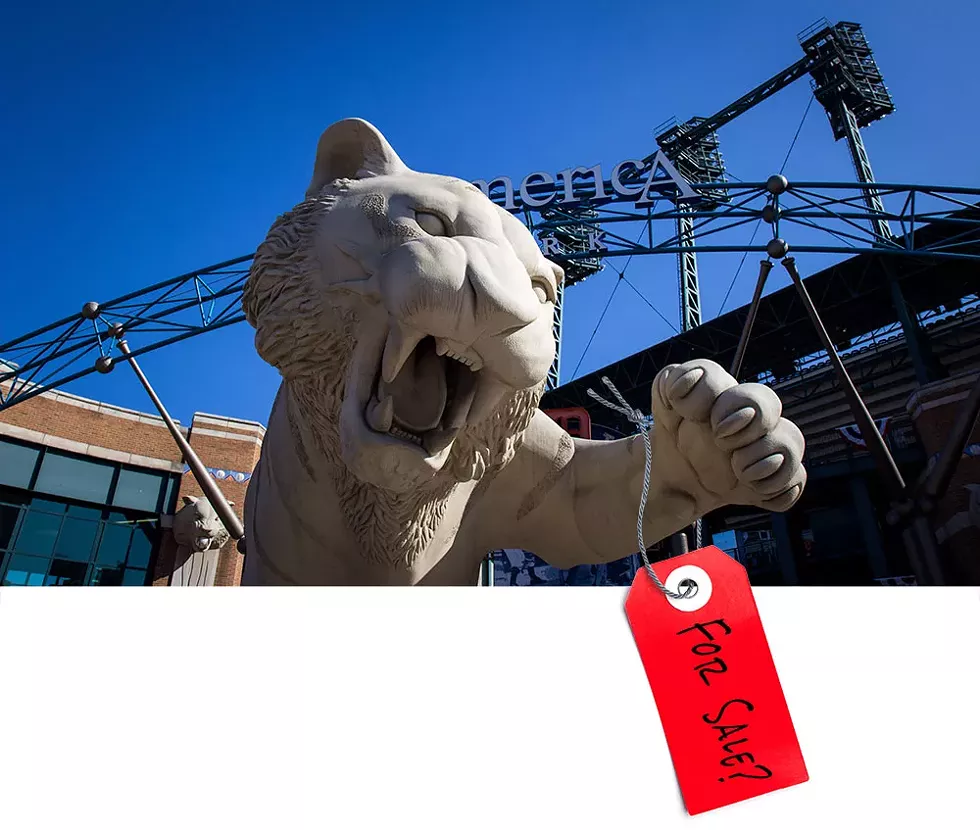 Even though they are not expected to contend for the AL Central crown, the upcoming 2018 campaign will be critical for the Detroit Tigers.
Following the death of Mike Ilitch in early 2017, the Tigers listed, sagged, and collapsed into last place in the AL Central.
This is, for now, Christopher Ilitch's team, and with a new manager and a boatload of shiny new prospects, the Tigers are hoping to revive a club that captured division titles from 2011 to 2014 but has finished fifth for two of the last three years.
Are the Tigers thinking of "tanking," as has become the current custom of aging teams hoping to rebuild quickly? If so, what does it mean for the future?
The last two teams to win the World Series, the Houston Astros and Chicago Cubs, are widely believed to have "tanked" — shedding veteran salaries and deliberately fielding truly uncompetitive teams while amassing impressive prospects. Even the Royals struggled the year before taking the 2015 world championship. So while traditional powers — the Yankees, Dodgers, Red Sox, Cardinals — remain strong, quickly ascending clubs have provided a new blueprint.
The 2013-14 Cubs and 2018 Tigers are in some ways similar: Midwestern teams in cities with large white suburban and outstate populations who post excellent TV ratings even in tough times. The Astros' regional sports network (RSN) however, crumbled a few years ago, forging a new network much less lucrative than what the Astros had expected.
Like the Cubs under president of baseball operations Theo Epstein, the Tigers under general manager Al Avila have made big strides in addressing the team's thin talent base and obsolete baseball operations department.
The hiring of former Twins manager Ron Gardenhire, a high-profile skipper with a successful record, can be viewed as assuring fans that the Tigers are not fully into tanking, as Avila last year moved to ramp up the team's analytics department and replace veterans with younger talent.
The Detroit system has improved quickly in a short time. Baseball America rated the Tigers' system 20th best in MLB in 2018, a big improvement from the 26th out of 30 ranking a year ago. The Tigers' organization has been ranked by BA in the bottom six every year since 2007 (except for 22nd in 2012).
What changed? Last summer's acquisition of three prospects from the Astros in exchange for Justin Verlander, who helped Houston capture the 2017 World Series as Detroit happily contemplated the return of their 34-year-old ace: center fielder Daz Cameron, pitcher Franklin Perez, and catcher Jake Rogers. All three need development, but give the bedraggled Bengals hope. Rogers is a high-ceiling defender with bat potential while Perez is the club's top mound prospect.
In addition, Detroit shipped Justin Wilson and Alex Avila to the Cubs last July, acquiring Jeimer Candelario — 2018's projected starting third baseman — and shortstop prospect Isaac Paredes. While it's unlikely Candelario approaches his .330 average in 27 late-season games with Detroit, he's valuable. With Candelario pushing Nick Castellanos to the outfield, the club's defense should improve. But as they stand, the Tigers have shaky pitching and deficient on-base skills. Their biggest hope for the year may be if Jordan Zimmermann rebounds enough to be tradeable.
But as the Tigers rebuild, who will sign the paychecks? Will Chris Ilitch actually sell the club that his father purchased in 1992?
Ilitch has stated that he intends to keep the club — invoking his own love for baseball and his interest in continuing the family stewardship — but rumors arose following the family patriarch's passing. And anytime anything in Detroit is even putatively for sale, billionaire Dan Gilbert's name is immediately raised.
Is Gilbert interested in the Tigers? It's not easy to scrape up enough money to buy a franchise that Forbes valued last season at $1.2 billion, but Gilbert could. He already owns a huge portfolio in the city, and plenty of starry-eyed dreamers would invest with him.
Anytime anything in Detroit is even putatively for sale, billionaire Dan Gilbert's name is immediately raised.

tweet this
Another candidate is Tom Gores, owner of the Pistons, who moved his NBA club into the new Little Caesars Arena. Gores has built a house in Detroit — possibly to raise his profile in Michigan after many years in Los Angeles — and, according to both The Free Press and Spiroavenue.com, Gores and Mike Ilitch met before the latter's passing and expressed interest in a deal. Frank Beckmann of WJR also reported last year that Gores was involved.
The Tigers are owned by a family trust set up by Mike and Marian Ilitch to shield their children from estate tax bills. It is believed that some in the family want to sell, but so far Chris has held firm. Should the team be sold, there will probably be a substantial tax bill, but likely significantly less than the nearly $500 million that it could be otherwise.
If Chris Ilitch, the team's sole trustee, sells, it might be good to do so soon. The franchise will be attractive to a prospective new owner in the near future for several reasons.
For one, the payroll, now down to $122 million, will be greatly reduced when Victor Martinez' contract is done after 2018 and Zimmerman's comes off the books after 2021. (Those two alone will cost $43 million in 2018.) The earliest Detroit can get out from Miguel Cabrera's albatross of a deal is 2023.
Two, the club is economizing, going into 2018 with a slate of unproven and inexpensive talent geared toward holding down future expenses.
And three, the club's 10-year deal with Fox Sports Detroit, reported to be worth $500 million or more, is expected to expire after 2021. Despite the team's poor performance, Michigan fans in large numbers continue to tune in. The Tigers rated sixth in MLB local TV ratings last season, a slow but understandable decline from their first-place ratings of 2012 and 2013.
In the upcoming cable negotiations, the Tigers will clearly command a much larger deal from FSD, as the value of 183 days of local content a year continues to grow. The one area of caution here is how bad the Tigers can get. "As a team whose ratings are likely to ebb, the amount of money (the Tigers) stand to make off a partner RSN will take a hit," says Chuck Hildebrandt, director of the SABR (Society of American Baseball Research) Baseball and the Media Committee. "TV contracts are supposed to look far afield and not take current team performance too seriously, (but) terrible ratings during tanking seasons play a huge part in the leverage of each side."
Given this, the time could be right for the Tigers to consider their own regional sports network in the mold of the Yankees, Mets, and Dodgers. The Cubs are rumored to be considering an RSN as well. A plan to launch a Tigers network is more credible if the Ilitches do not sell, as launching an RSN without an NBA or NHL team paired with an MLB team is difficult.
Unless, of course, Ilitch sells to Gores, who already has in the Pistons a partner for the Tigers. Details of the Pistons' and Wings' deals with FSD are sketchy, but both are rumored to end this year and reported to be worth half of the Tigers' rights — fair considering that baseball has twice as many games. Cable systems in Michigan would line up for a network even with Ilitch owning the Red Wings, as his family and Gores now do plenty of business together.
Should Gores buy the Tigers, he would likely want the Red Wings included in the RSN. Contrarily, though, only threatening to sell could help Ilitch get better terms for both his baseball and hockey franchises from FSD.
And this, ultimately, may be the answer to our question. "Despite the rumor mill hype, I don't see the Ilitches selling," says Detroit baseball analyst Gary Gillette, former chair of SABR's Business of Baseball committee. "They have a good deal, are smart operators, and know how to maximize their profits."
This may not be a great year to follow the Tigers, unless you're hoping for comebacks from V-Mart and Miggy in your fantasy league, but the unfolding story of the Tigers, the Ilitch family, and the structure of Detroit sports will provide plenty of material to chew on all summer.